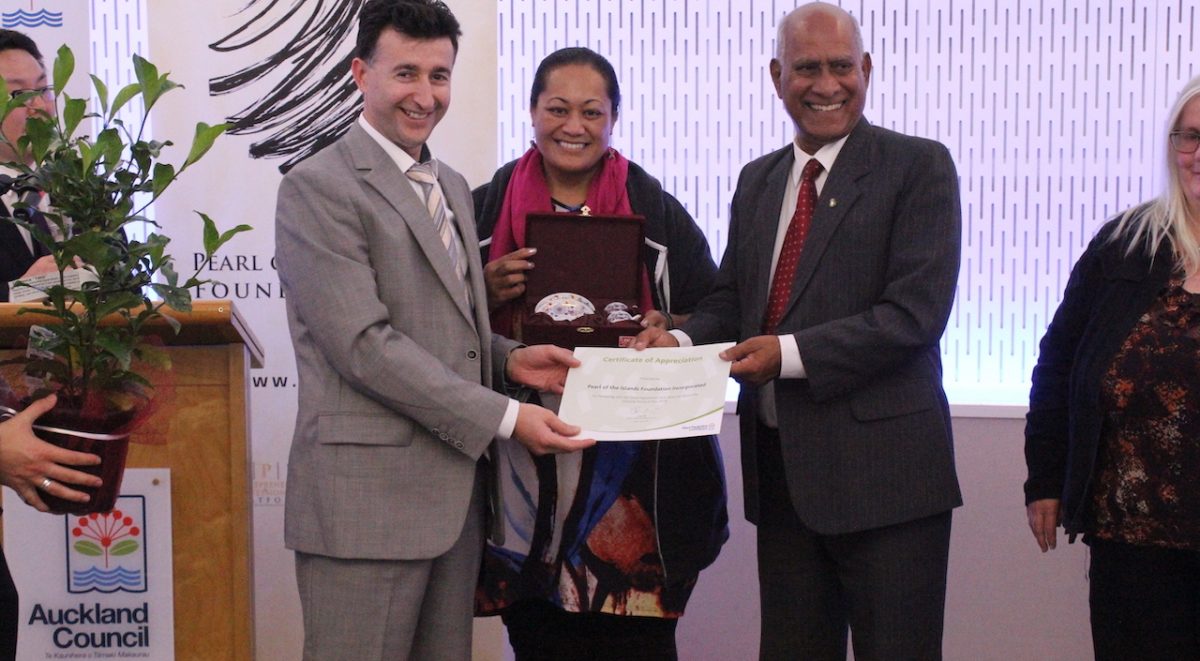 Pearl of the Islands Foundation Inc. (PIF) kicked off the season of fasting by co-hosting its first ever Iftar dinner with the Otara-Papatoetoe Local Board on the first day of Ramadan.
The Iftar dinner took place within the Diversity Forum. The objective of the Forum is to provide a platform for ethnic communities to come together and celebrate their unique cultures and heritage. Over 90 people attended.
The Master of Ceremony on the night was Yongjie Li, Specialist Advisor at Auckland Council, who welcomed guests and then invited the Imam to conduct the 'Call to Prayer' which signals the 'breaking of the fast' and invites people to eat. Dinner was served as a buffet. Following the dinner, a Quran recitation took place with the same mesmerising voice of the Imam.
Welcome speeches were given by both Lotu Fuli, Chair of the Local Board, and Abdul Celil Gelim, Director at the Pearl of the Islands Foundation. Ms Fuli said, "the beautiful celebration of Ramadan reminded us that we need to work together more than ever before to create social harmony and remove prejudice and racism."
Mr Gelim relayed the following words, "At PIF, we see it as an obligation to remind each other to love, respect and communicate with one another. In particular, when we live in a wonderful country like New Zealand, it is important we achieve a society which exemplifies social harmony, cohesion and mutual understanding."
Click here to view Auckland Council's news article.
Ms Tayyaba Khan, Khadija Leadership Network, gave the keynote speech on the night. She acknowledged the important work PIF and Auckland Council does to organise such events. Ms Khan made an ardent call that we all continue to participate in these events which breaks down barriers and shatters stereotypes while also emphasising the importance of bringing someone along to interfaith events.
Reflections from the floor allowed guests to share their thoughts and experiences while baklava and fruit were delivered to the tables.
Dr Ashraf Choudhary, Local Board Member, closed the evening by thanking all for attending. The co-hosts of the evening presented each other with gifts of appreciation. This event was made possible thanks to a grant awarded by the Local Board.