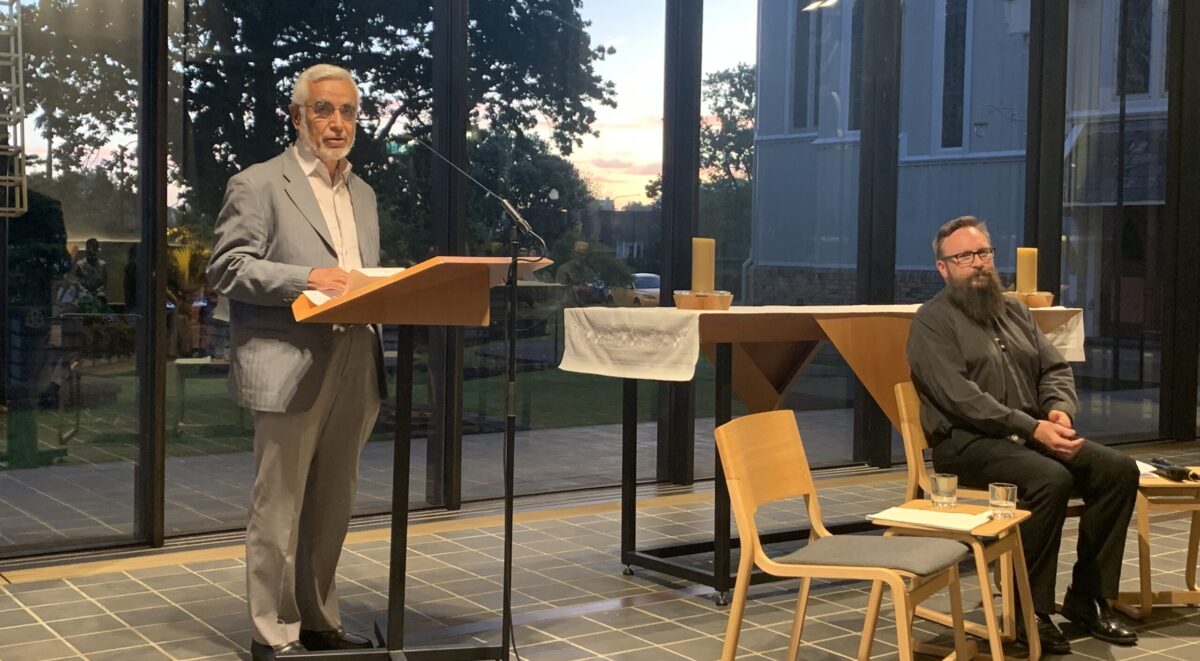 As PIF we were lucky enough to co-host the 4th Annual "children of Abraham" panel discussion on Monday 7th November at the Holy Trinity Cathedral.
We thank our 2022 Panellists:
– Jules Gaddie, Jewish Mentor
– Dr Salih Yucel, Associate Professor
– The Reverend Richard Bonifant, Anglican Priest
Islam, Christianity and Judaism, are all religions with their roots going back to Abraham. 'Children of Abraham' is an abrahamic religions interfaith initiative formed by Pearl of the Islands Foundation, Beth Shalom Progressive Synagogue and Holy Trinity Cathedral-exists to promote mutual understanding, cooperation and pro-active inclusion of all who stand in the Abrahamic tradition.
Incase you missed this wonderfull event be sure to catch up on the livestream of the night on the Holy Trinity Cathedral YouTube channel