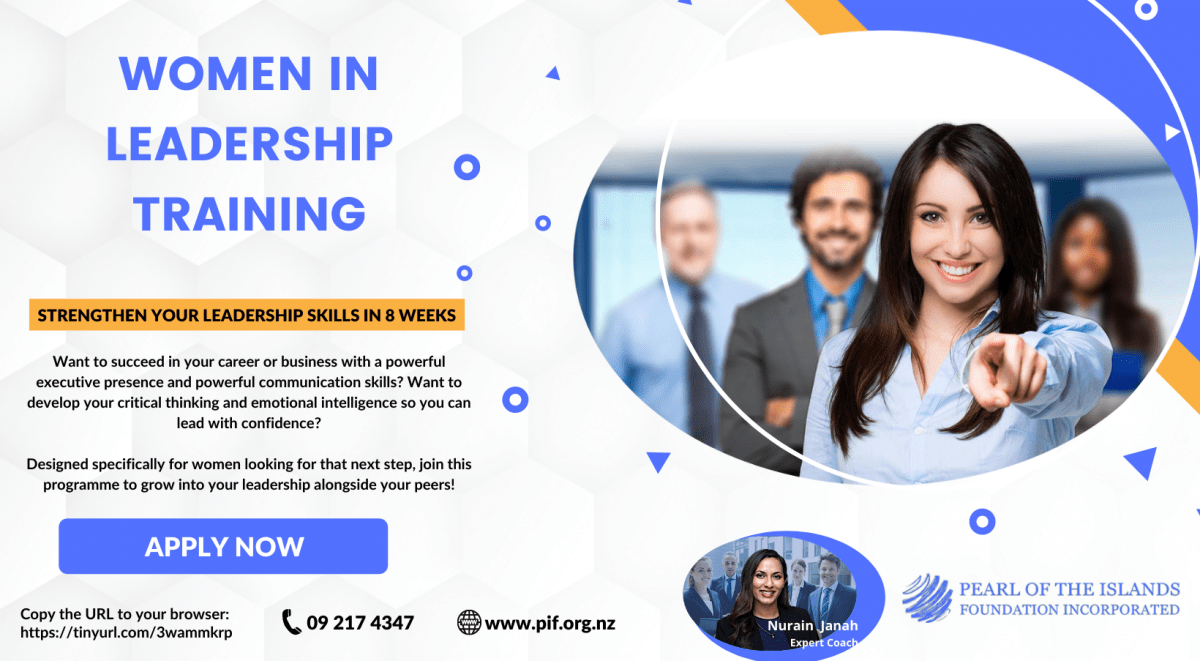 Pearl of the Islands Foundation invites women of any ethnic background to a Women in Leadership Training. This is an 8 session workshop training.
It starts from 28th Feb 2022 and ends on 18th April.
Venue: Unit 12/ 1 Wagener Place, Mt Albert, Auckland
Number of sessions: Eight + graduation session
Session time: 5:30 – 7:30 pm, every Monday
First information session: Wed 16th February, 6:00 – 7:00 pm (online)
Number of places: Limited, 12 participants in each group, 3 groups during the year
Application deadline: 20th of February
To Apply: please, click here.

For more info: click here.

For sharing on Facebook: click here.

For sharing on Instagram: click here.