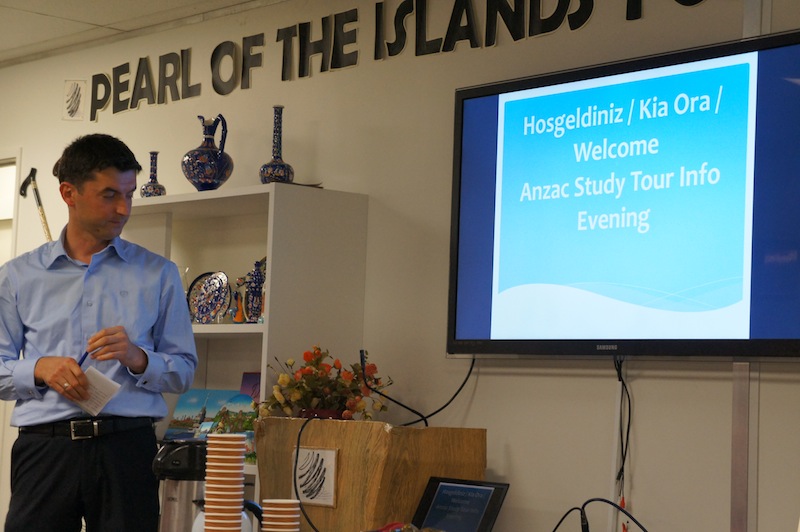 In 2012 students from intermediate schools were privileged to go to Turkey. This year the 'ANZAC Grandchildren visit Gallipoli' tour will also include high-school students.
The tour initiated by the Pearl of the Islands Foundation organized an info evening for the ANZAC study tour.
PIF Education Platform Coordinator Mr. Taner Basar briefly introduced the Turkish based foundation to parents, students and teachers who attended the event.
This was followed by short feedback speeches by those who attended the tour last year.
Hafsa Demirbas, who will be accompanying Taner Basar on the 2 week long tour, outlined the day-by-day program in Turkey with an itinerary she had prepared.
Guests enjoyed finger foods and light meals supplied by volunteers.
The tour will be in Turkey for two weeks with the group departing Auckland on the 16th of April.