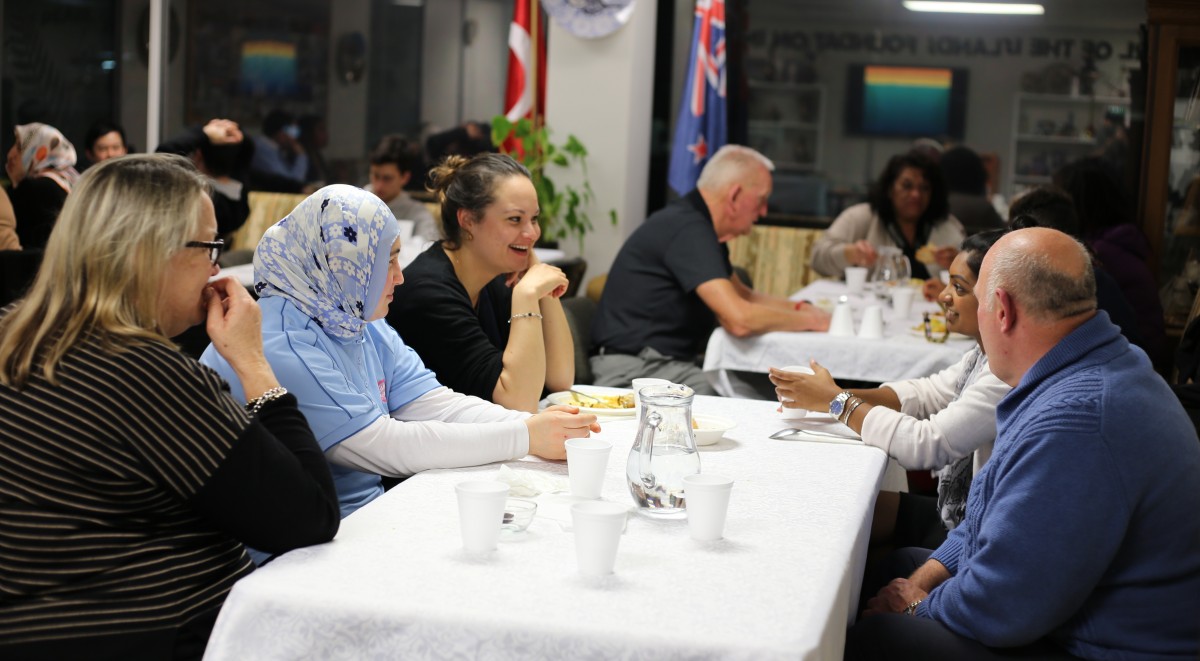 Participants from previous ANZAC Study Tours were invited to an Iftar dinner held in our office in Newmarket, to share the generosity and spirit of Ramadan to our wider friends and family.
The Adhan (Call to Prayer) was announced and the fasting session for the day came to an end. Soup was then served. Main meals were provided in a buffet style manner.
PIF director Taner Basar called upon a PIF representative to make a short statement of the benefits of fasting during the holy month of Ramadan. In turn, Mr Basar then requested floor reflections from our guests.
Our valued board member Pauline Cornwell shared her memories from when Taner first joined her school as a teacher aide. She detailed the positive impact he had on a particular student.
Marissa Ramlu and Mike Wade were the teachers that supervised the students on this year's trip. They took turns in speaking of their involvement in the tour.
Marissa emphasized the relationship bonding with her pupils over the 2 week period was a special experience. Ms Ramlu further stated that the Turkish hospitality was second to none at the destinations visited.
Mr Wade expressed that he was very emotional at the landmarks (War Remnants museum & Cu Chi tunnels), which resembled the horrific effects war has on people and countries as a whole. Mike also thanked our foundation and tour guides for making the tour feel so seamless.
Teacher Moreen Hedley took part in the 2014 tour. She claimed that the tour widened their worldview, encouraging her to visit Turkey again with her husband this year. The Manurewa Intermediate staff member expressed gratitude to the school and the foundation for making it all happen. She was quite distraught about the recent attacks and the impact it has had in Turkey.
Kara Coster joined last year's adventure in Turkey, which motivated her to work in Japan for almost a year soon after. Ms Coster showed her appreciation to both Principal Cornwell and to our organisation for giving her the opportunity.
Despite not receiving the anticipated guests, we were glad to host our distinguished visitors in a warm and welcoming atmosphere.
Students also shared their views. Praize and Te Huna both spoke about their positive experiences and the ways it influenced them.
We thank our guests, members, and volunteers for attending. We look forward to hosting you for future events!