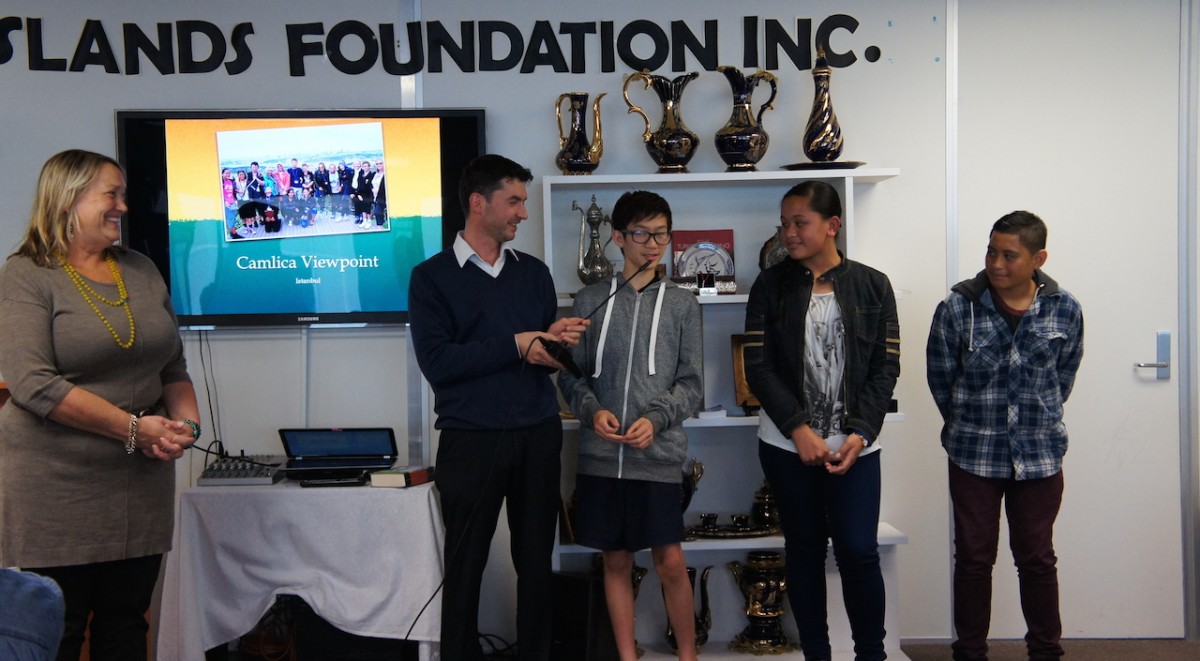 Pearl of the Islands Foundation organized a reflection day to allow students, teachers and parents to share their experiences following the 2-week long 2014 ANZAC Study Tour.
PIF director Taner Basar began with an introductory speech thanking the families for sending off their children to Turkey and both Papatoetoe and Manurewa Intermediate for working closely with the foundation in allowing the tour to run efficiently. 
Papatoetoe principal Pauline Cornwell stated that there was a long process involved with selecting the students that were privileged to attend the study tour and that she was honoured by the students that were selected. Students were given the stage to share their stories. Cullen loved the food, Johanna enjoyed meeting new people, going to a snowy mountain and also witnessing Ephesus. Ba Phong had a keen interest in Turkey's history for a while and expressed that he loved the history and especially the artworks that were present in all the historic sites such as mosques. Amelia expressed that she enjoyed the ANZAC cove in Gallipoli. 
Melissa Bland from Manurewa congratulated the students for their well presentation, motivation and willingness to engage in new experiences. She also believed the major factor in such a great organisation was due to the families and PIF's efforts, "The ultimate success of this trip was due to the organisation and the passion you (PIF) have to share your country with us, which we definitely felt. The students were able to understand and learn how different cultures come together and learn to appreciate each other." 
Students shared their views next. Alysha said that she also loved the historic landmarks and that covering the hair when entering a mosque was a different experience. Michael emphasised on how important peace-building relationships are between the two nations. Daetona loved the SultanAhmet mosque and also ANZAC day in Gallipoli. 
Pauline and her students presented gifts to PIF officials that accompanied the tour from New Zealand to Turkey. 
The program then continued with teachers and parents expressing how they felt during the 2 week long trip whether they were in Turkey or back at home waiting for their children. 
Further presents were gifted to the teachers by the students for accompanying them during the trip which may have reinforced the already existing bond between them.
We thank all the students, teachers, schools, and families involved with allowing such a great tour  to take place and wish we can continue our newly formed friendship.