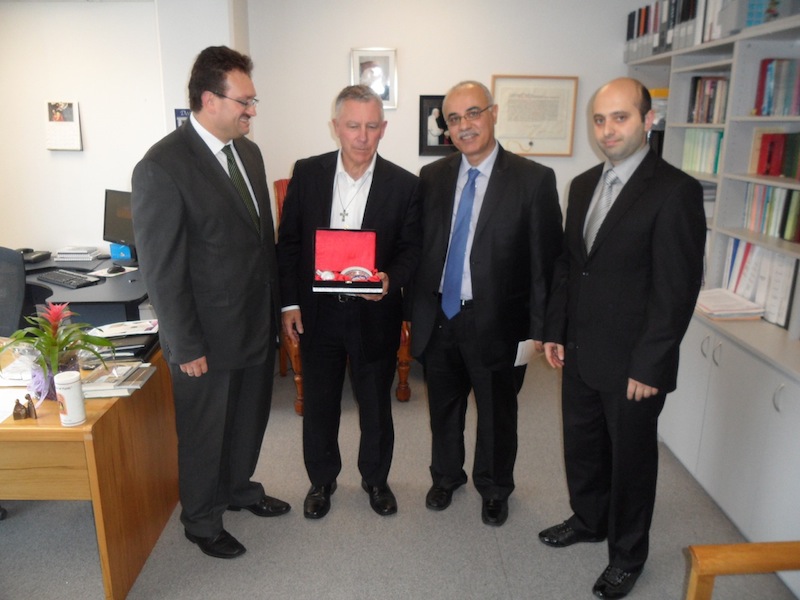 Officials from PIF visited the Archbishop of Wellington in their Wellington Catholic Center, on 20 September.
The meeting, which lasted for a few hours, was based around the different takes on intercultural dialogue from both PIF executives and colleagues from the Catholic Center. During the visit, it was mutually agreed that dialogue is needed for people to respect others from different religious and ethnic backgrounds.
The intention of the good will visit was for PIF to meet Mr. John Dew and also introduce Mr. Orhan Cicek, former President of Australian Intercultural Society.
Mr. Dew was presented with a book by Mr. Cicek, John Esposito; "Islam and Peace Building", shortly after he showed his appreciation and stated he is aware PIF is frequently active with dialogue activities.
As a gift of token PIF also gifted a traditional Turkish coffee cup set to the Archbishop.