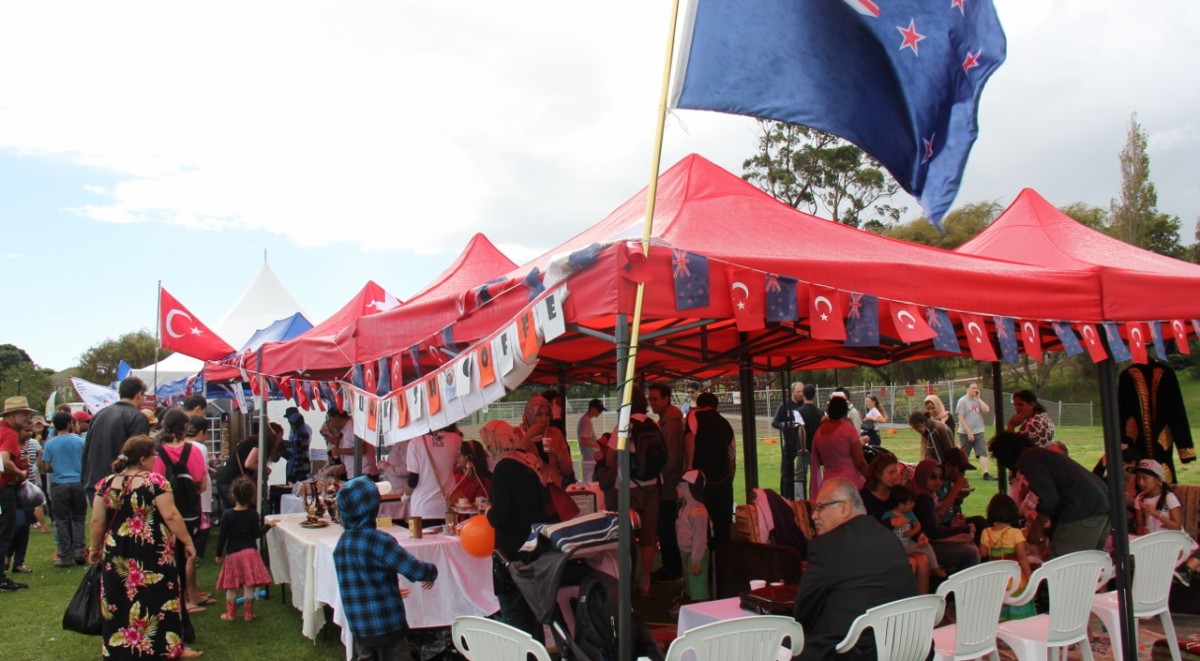 The Pearl of the Islands Foundation was present at the 2015 Mt. Roskill International Cultural Festival, which took place on the weekend.
The Turkish community had 5 main stalls: Kebab, Gozleme (filled pastry dish), Baklava, and Turkish coffee. There was an Ottoman space for people to sit down and enjoy their coffee.
While the delicious sweets and savories attracted many people to PIF's stalls, the authentic Turkish kilim mats and space proved successful with many people enjoying their traditional coffee in that corner.
The Women's Platform worked well to provide gozleme to a highly interested public demand.
A number of high profile people such as ex-Labour leader Phil Goff, Auckland Mayor Len Brown enjoyed Turkish hospitality.
All in all, a great turnout to the Turkish stalls. We thank everyone for visiting and hope they were able to get a good taste of what the Turkish culture and cuisine has to offer.