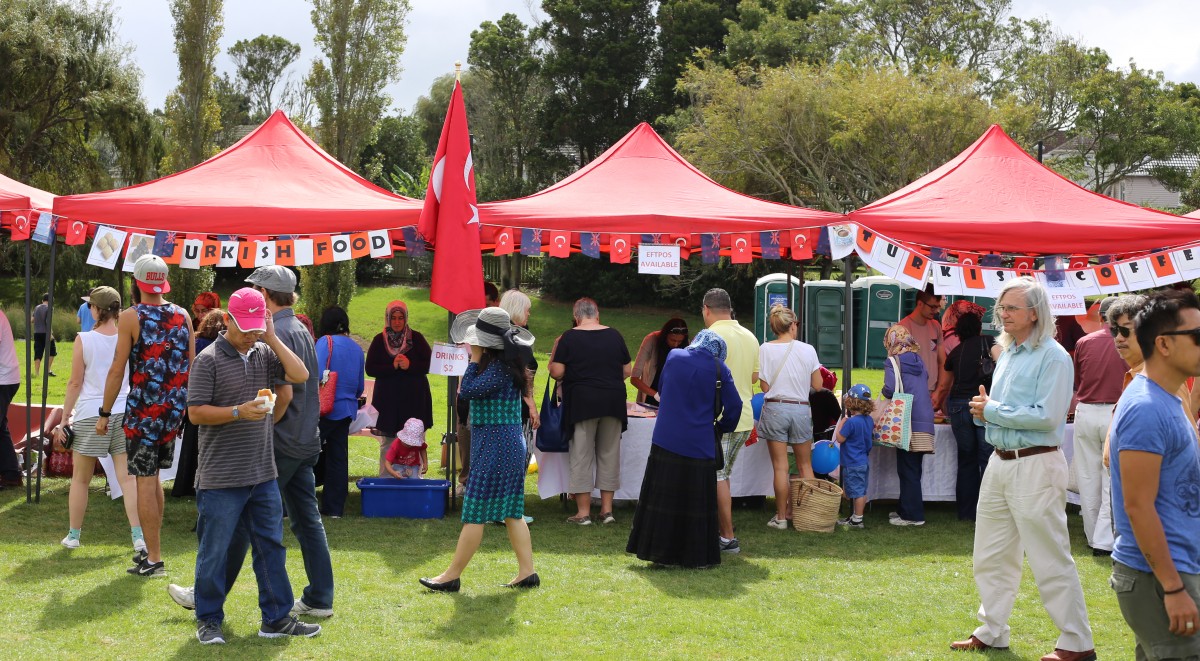 The Auckland Festival in its 17th year drew thousands of participants, where over 50 cultures and nations displayed their stalls.
The Pearl of the Islands Foundation, representing Turkey, put up a number of different stalls.
On one side there was kebab available and Turkish coffee on the other end. Savoury and other sweet foods were also put up for sale for the public eager to try foods from the Turkish kitchen.
There was an Ottoman space for people to sit down and enjoy their coffee.
While the delicious sweets and savories attracted many people to PIF's stalls, the authentic Turkish kilim mats and space proved successful with many people enjoying their traditional coffee in that corner.
We thank everyone for the high turnout to our stalls and supporting us. Please enjoy the photos posted below.