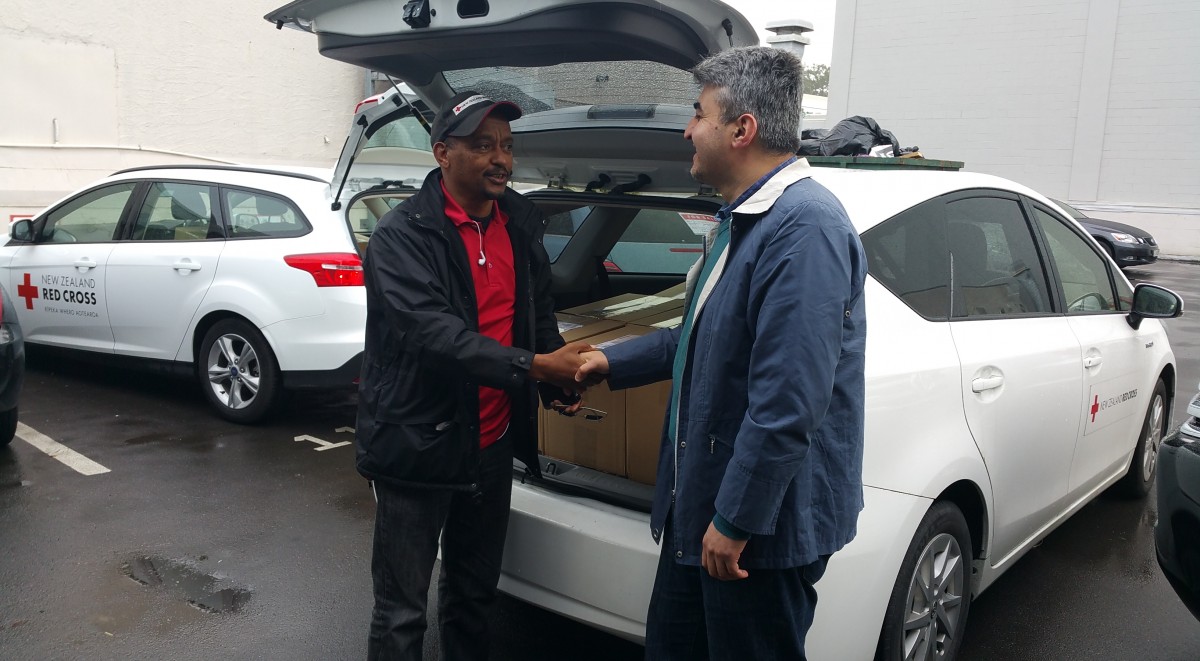 As PIF members, we always seek to make a difference through our actions. We have recognised that the relief of poverty is so important that even helping a relatively small number of people can be significant. With this in mind, Pearl of the Islands provides over 200 food parcels each year to Auckland based families. As Christmas approaches, we are initiating a new appeal.
Parcels generally include core items such as toilet paper, tea, biscuits, pasta, noodles, rice, cereal, canned tomato, jam, baked beans, sunflower oil, peanut butter and other items based on availability. Each food parcel costs NZD $40.
Previously, we have worked with other establishments such as Red Cross, ATWC, and the Fatimah Foundation. We wish to continue these strong relationships for the greater good and also expand our work. We aim to deliver 100 food parcels this Christmas. In order to achieve our goal, PIF is seeking to work with various charities and organisations. In this regard, we seek your support and cooperation in terms of fundraising and distribution of food parcels.
Our organisation and community members are excited and eager to see this project succeed. However, in order to ensure the success of this very important campaign, we are seeking contributions to maximise the outreach and effectiveness of our campaign. Our goal is to bring individuals together for communities in need. Will you willing to donate to those in need?
Your donation will bring us closer to our goal. Donations can be directly credited to our account referencing your name and including food parcel in the particulars. Alternatively, you may send your cheque to our PO box address. Please, help us achieve our goal of delivering 100 food parcels this month.
Account name: Pearl of the Islands Foundation
Bank: BNZ
Account number: 02-0184-0128059-00
Thank you for your time and for considering this request. We look forward to working with you on creating a stronger community and to provide individuals and families in need with assistance this Festive season. PIF is a non-profit and registered charity. Your contribution is deductible with a 33% donation tax credit.