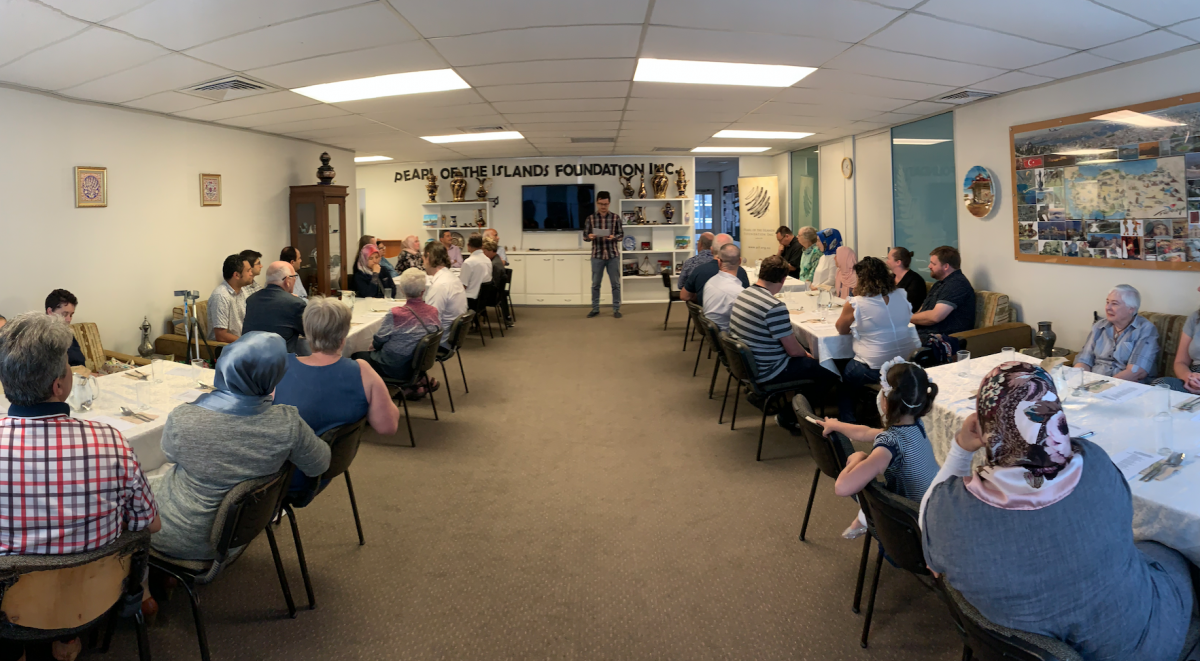 In a display of celebrating religious diversity and acceptance, members from the Pearl of the Islands Foundation (PIF) and congregation from the Holy Trinity Cathedral joined together for a Christmas Lunch, hosted by PIF, in Newmarket.
Following the Cathedral's generosity in hosting our organisation for a Ramadan Iftar dinner, this Christmas Lunch was a way to return the kindness and further reinforce the bonds we have formed with the Anglican community.
Many Christians may be unaware of the reverence which Muslims display towards Jesus (peace be upon him) and his mother Mary. Jesus is mentioned by name over 20 times in the Quran and has been awarded titles such as 'son of Mary', 'Messiah', 'servant of God', and 'Messenger of God.'
Cathedral Precentor, Reverend Ivica Gregurec emphasized the need for greater openness to dialogue, learning, and acceptance, "My prayer, on this special day, is that as we travel together and open our hearts to each other, God will open our minds also to a greater understanding of God's truth and beauty. That journey together means loving and deepening our own faith tradition and learning and respecting traditions of others."  
Christmas Carols were then sung as the centre was filled with joy and harmony as everyone participated in singing the 'O little town of Bethlehem.' An Ilahi (hymn) was also rendered by a PIF volunteer.
PIF Advisory Board Chairman Dr Ashraf Choudhary greeted guests and also highlighted the importance of communities having to do more to open their doors to welcome everyone.
Before the prayers, Dean of Auckland The Very Reverend Anne Mills thanked PIF for the hospitality and opportunity to familiarise with one another even further. She further spoke of dialogue and peacebuilding. "Actually, in our hearts, all of us want a better world. A world where peace and love and hope and joy of the truest sense is a reality."
The Christmas Lunch was served for over 45 people. While the main meals were catered for, desserts were prepared by our volunteers.
A very big thanks to everyone that made this event successful and our guests for breaking bread with us.