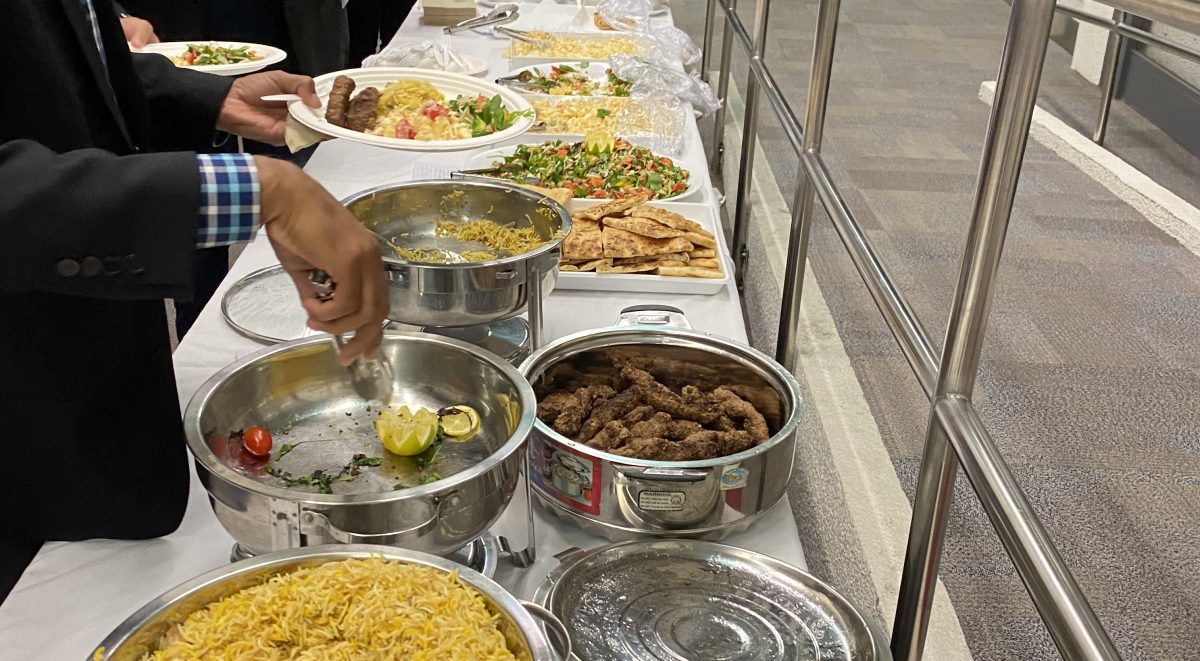 Pearl of the Islands Foundation Inc. (PIF) put together the 2nd "Diversity Forum & Iftar dinner" with the Otara-Papatoetoe Local Board on the 11th of May 2021.
The Iftar dinner took place in the Manukau Hall of the council building. The objective of the Forum is to provide a platform for ethnic communities to come together and celebrate their unique cultures and heritage. Over 70 people attended.
The Master of Ceremony on the night was Yongjie Li, Specialist Advisor at Auckland Council, who welcomed guests and then invited Matua Jeff to conduct the opening Karakia. Later Mehmet Kosar recited the 'Call to Prayer' which signals the 'breaking of the fast' and invites people to eat. Dinner was served as a buffet. Following the dinner, a Quran recitation took place with the same mesmerising voice of Mehmet.
Welcome speeches were given by both Dr Ashraf Choudhary, Local Board Member, and Dr Sahib Rasulov, Coordinator at the Pearl of the Islands Foundation.
Mr Meng Foon, Race Relations Commissioner, gave the keynote speech on the night. He acknowledged the important work PIF and Auckland Council does to organise such events.
Apulu Reece Autagavaia, Chairperson of the Otara-Papatoetoe Local Board, made a presentation about the responsibilities, activities and achievements of the local board.
Reflections from the floor allowed guests to share their thoughts and experiences while baklava and fruit were served.
Ms Dawn Trenberth, Local Board Member, closed the evening by thanking all for attending. The co-hosts of the evening presented each other with gifts of appreciation. The event concluded with the closing Karakia.