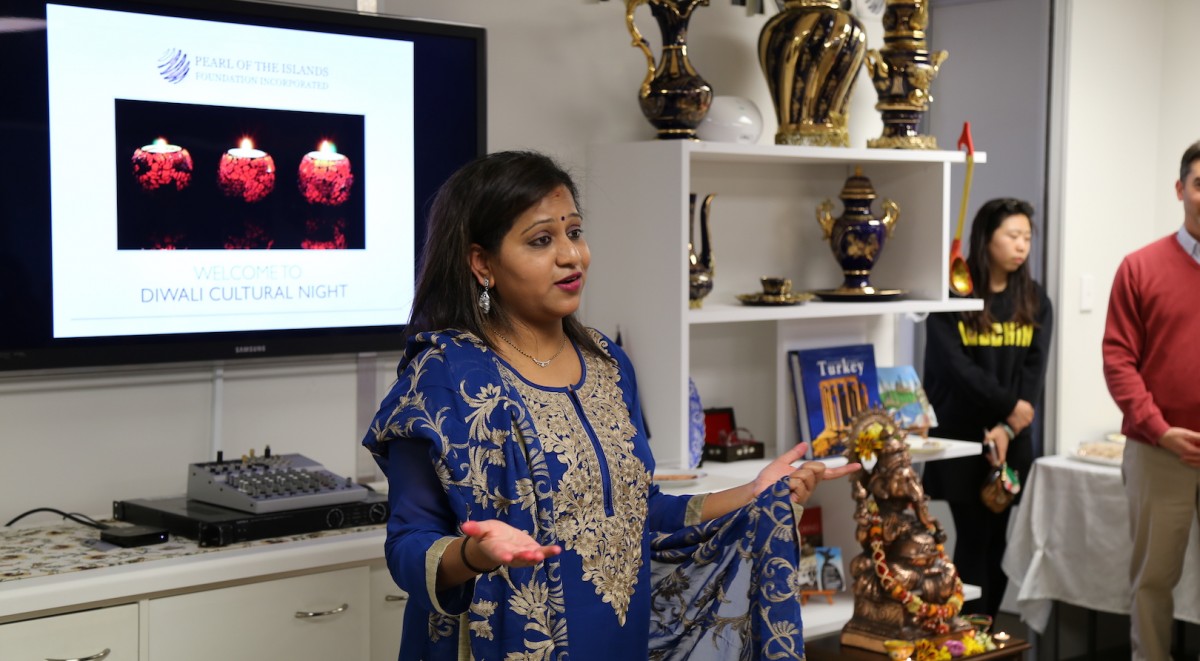 As part of the 'Cultural Night' series, a Diwali Cultural Night was held to experience first hand the Hindu tradition, dances, and food.
Diwali signifies a cultural, religious and seasonal holiday for many Hindus in Asia and beyond.
To begin the night, candles were lit next to Rama, the Hindu Deity. According to one tale, lights and lamps are lit to ward off darkness and evil.
Parmjeet Parmar MP appreciated that Diwali was being celebrated in so many different places and applauded PIF's efforts in bringing people from different backgrounds together.
Former MP Ross Robertson spoke about the importance of these events in building bridges between diverse groups in multicultural New Zealand.
The event included a number of traditional performances by adults and children.
A close friend to the organization, Ms Naga, planned the events layout and also performed on the night a cultural Indian dance. She was joined by other performers as well. She acknowledged Pearl of the Islands and welcomed the commitment to cultural and social cohesion.
Guests and volunteers also contributed to the shared dinner on the night.
PIF organization works to form and reinforce bonds with communities within Auckland and the greater New Zealand. We aim to promote dialogue and education through our established institutions and platforms.