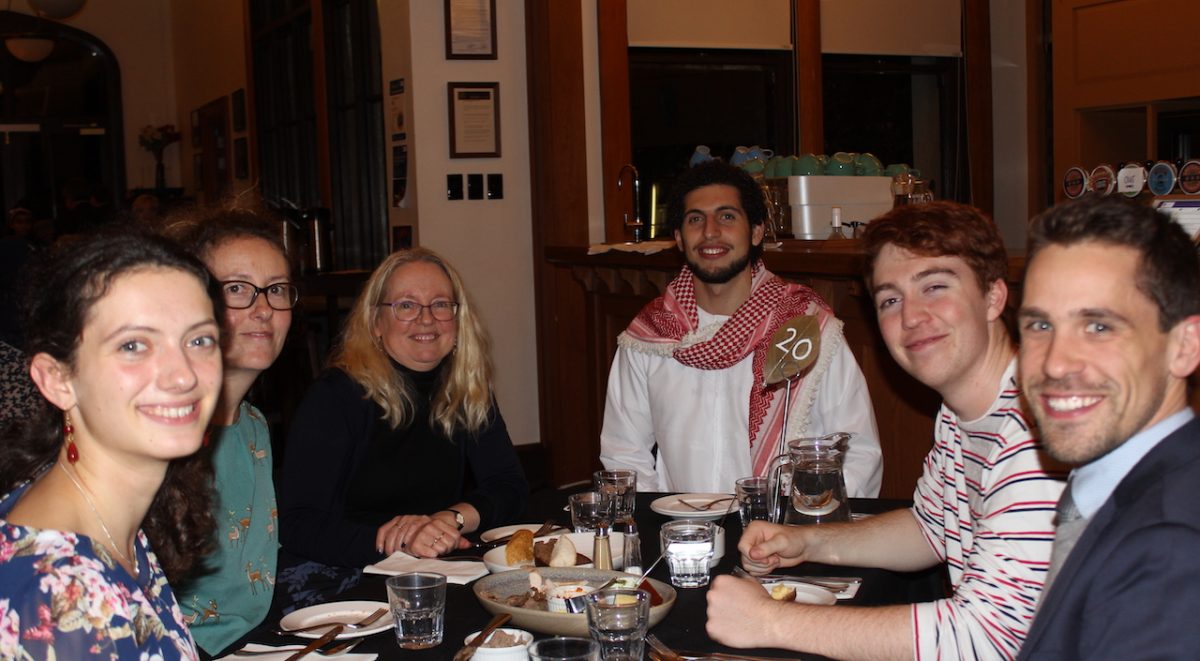 Pearl of the Islands Foundation, Dunedin Abrahamic Interfaith Group (DAIG) and Otago University (OU) hosted its first-ever Iftar dinner. 50+ people attended including faith and community leaders, management from the University, academics, and advocates for peace and racial equity.
President of the Multi-Ethnic Council, Paul Gourlie, was the MC of the evening who welcomed guests and invited the local kaumatua to open the evening with a karakia.
Naim Yasim performed the 'Call to Prayer' before dinner was served.
Formal welcomes were given by Prof Helen Nicholson (OU), Ken Baker (DAIG), and Abdul Celil Gelim (PIF).
Prof Nicholson argued that we must 'actively promote social inclusion' for peace and unity to flourish in our society, "We need to understand more about our neighbours, their cultures and their beliefs and we need to learn from each other. It's important that we share our common values, but we also need to embrace and celebrate our diversity."
Ken Baker spoke about how they formed their group following the 9/11 attacks and that they were open to anyone who is interested in engaging in interfaith events.
"Let's rise to the challenge and importantly inspire people outside of this room to keep an open mind, be forever respectful and embracing of diversity and strive to make this country better.", said Abdul Celil Gelim.
Professor Richard Jackson delivered the keynote speech on the night. Richard is the Director at the National Centre for Peace and Conflict Studies. "The kind of research we do at the centre tells me that as well as being violent and conflict-prone, human beings and societies can also be peaceful, tolerant, and creatively non-violent. It also tells me that despite what the media portrays, we are in fact slowly becoming more peaceful and tolerant as a world.", he said.
Several guests offered floor reflections which followed the vote of thanks by Salmah Kassim, "The best richness is the richness of the soul…thank you New Zealand for your love, for your compassion, and for the richness of your soul."
Before the evening ended, an exchange of gifts took place between the co-hosts.