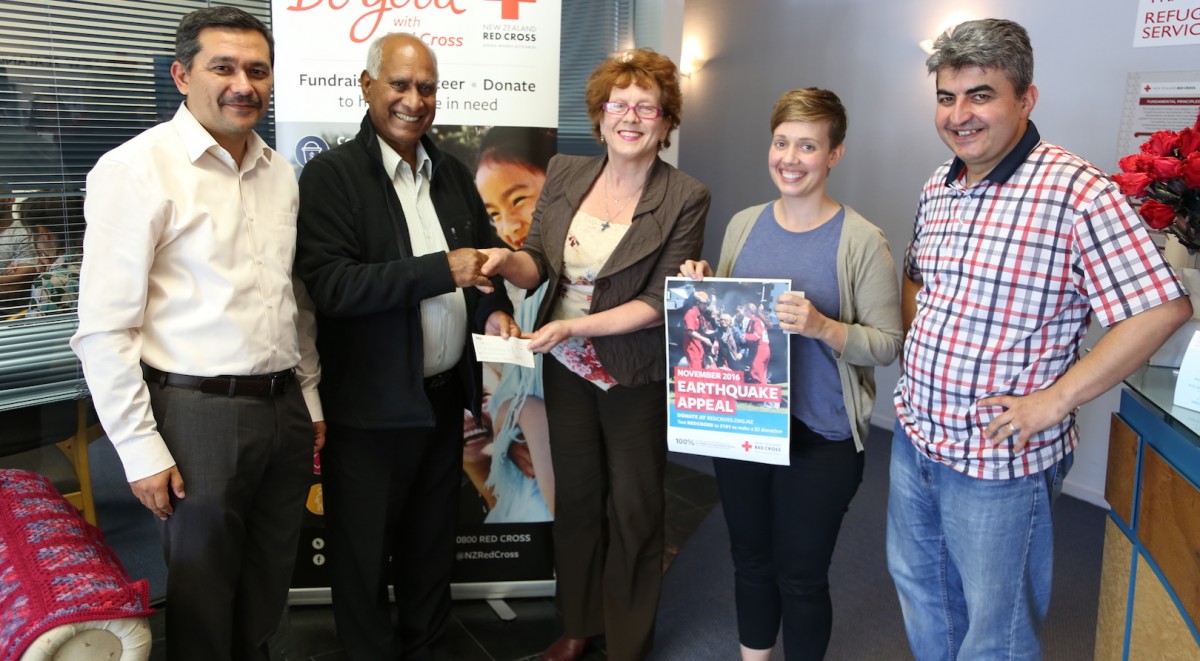 Earthquake Fundraiser Statement

Pearl of the Islands Foundation (PIF) handed over a cheque of $1080 to Red Cross New Zealand.
PIF Executive Director Yalcin Solak and Board Chairman Ashraf Choudhary were present at the time.
The fundraiser was a contribution, organised by PIF, to help assist Red Cross' efforts in providing New Zealanders impacted most by the recent Kaikoura Earthquake and severe aftershocks. Robyn Brady from Red Cross welcomed the donation, "You are helping to make a big difference to the lives of many people and we really appreciate that you have organised this fundraiser!"
The money raised for our fundraiser came from members and the wider community of our organisation. 100% of all donations will go directly to relief efforts.
We wish to thank all our generous members that have contributed and supported our efforts in this fundraiser.
Here is a recent news release regarding how funds are designated.
https://www.redcross.org.nz/stories/new-zealand/red-cross-announces-grant-earthquake-damaged-homes/