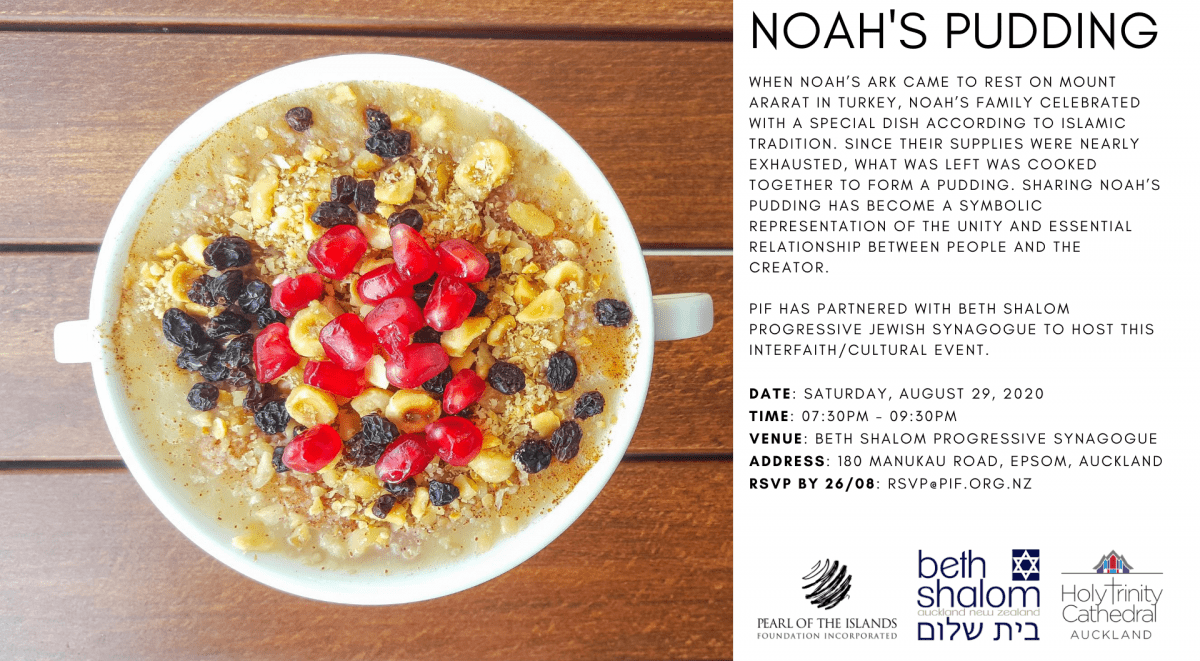 When Noah's Ark came to rest on Mount Ararat in Turkey, Noah's family celebrated with a special dish according to Islamic tradition. Since their supplies were nearly exhausted, what was left was cooked together to form a pudding. Sharing Noah's Pudding has become a symbolic representation of the unity and essential relationship between people and the Creator.
The Pearl of the Islands Foundation (PIF) works to foster understanding and acceptance between people of diverse communities through meaningful engagement and intercultural events. PIF has partnered on this occasion with Beth Shalom Progressive Jewish Synagogue which will host this interfaith event.
These Cultural/Interfaith nights allow us to experience a unique culture or tradition first-hand under the same roof. We will start the evening with the Havdalah ceremony which marks the symbolic end of the Jewish Sabbath and ushers in the new week. Following some short talks looking at Noah's importance in Judaism, Christianity and Islam, guests will have the opportunity to enjoy Noah's Pudding.
You, your family and friends are invited to join us at this special event. 
Date:                          CANCELLED
Time:                           07:30PM – 09:30PM
Venue:                         Beth Shalom Progressive Jewish Synagogue
Address:                     180 Manukau Road, Epsom, Auckland
RSVP by 26 Aug:        rsvp@pif.org.nz