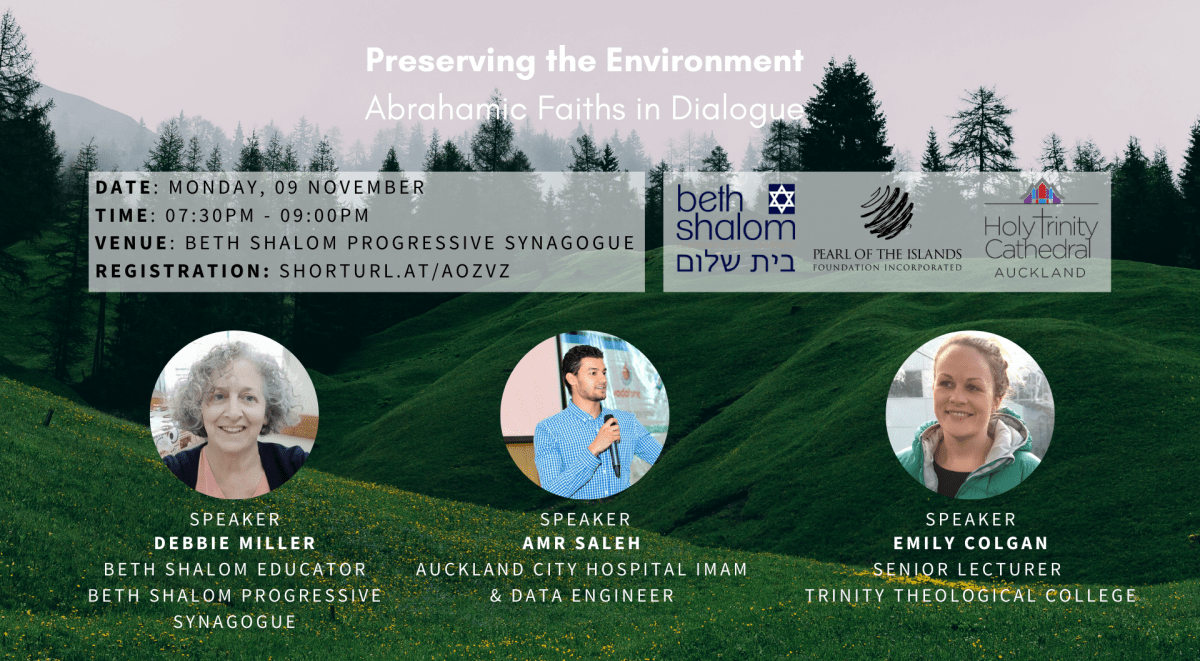 Islam, Christianity, and Judaism are all religions with their roots going back to Abraham. Join us for our annual panel discussion, organised by the 'Children of Abraham.'
This year's topic is 'Preserving the Environment' in which we explore sustainability from a perspective from all three Abrahamic religions. Debbie Miller (Judaism), Beth Shalom Educator, Amr Saleh (Islam), Auckland City Hospital Imam, and Dr Emily Colgan (Christianity), Senior Lecturer in Biblical Studies, will reference relevant scripture and share their insights into the topic.
'Children of Abraham' – an Abrahamic religions interfaith initiative – was formed by the Pearl of the Islands Foundation, Holy Trinity Cathedral, and the Beth Shalom Progressive Synagogue, in order to promote mutual understanding, co-operation, and pro-active inclusion of all who stand in the Abrahamic tradition.
The panel discussion will be held at the Beth Shalom Progressive Synagogue. Registration is essential. For those who wish to watch from home, there is the opportunity to live-stream it from YouTube.
Please register (to attend):
https://www.eventbrite.co.nz/e/preserving-the-environment-abrahamic-faiths-in-dialogue-tickets-125829993899
Watch it live on Youtube:
https://youtu.be/ADHmrKN3Bqg