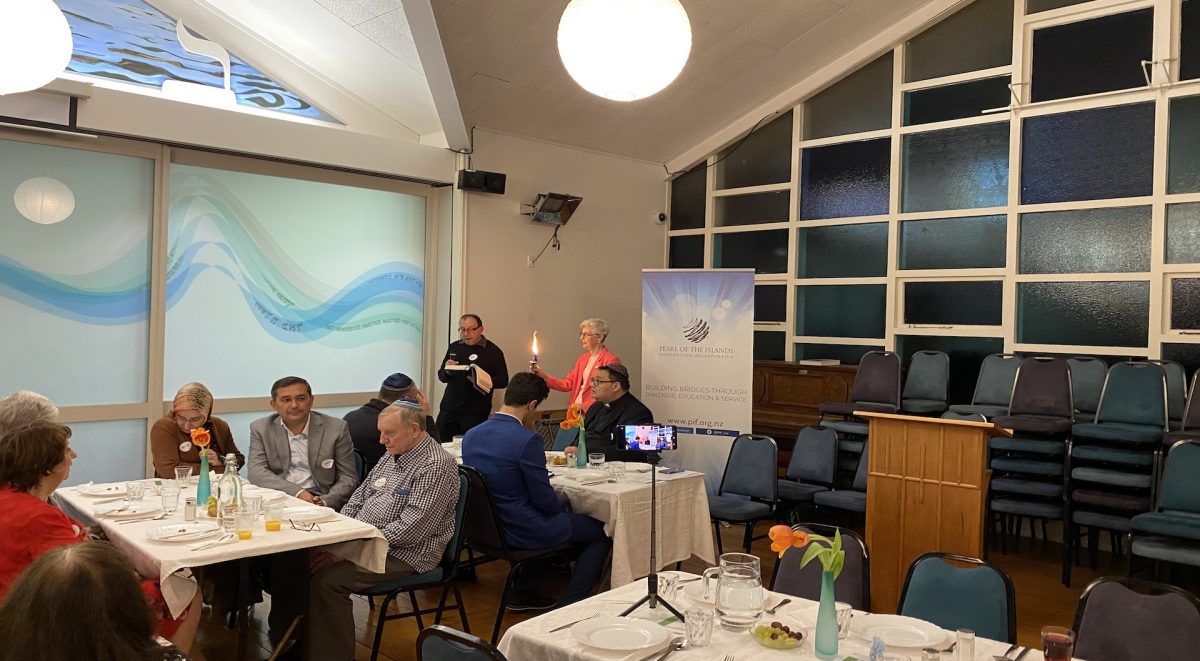 Beth Shalom co-hosted an Iftar Dinner with the Pearl of the Islands Foundation (PIF) on the 1st of May 2021. The evening started with the call to prayer by Mehmet Kosar. Dinner initiated with delicious hors d'oeuvres. Paul Wilton led the Havdalah to close Shabbat and celebrate the new week for the Jewish congregation.
Naomi Johnson was the MC for the evening and welcomed everyone. She talked about the importance of focusing on what we have in common and not focusing on the differences in our faiths. Then we enjoyed the delicious soup made by Hasan Guler.
Quran was recited by Mehmet followed by an assortment of foods and salads for our mains.
After dinner, Christopher Galloway's inspirational speech on perspectives on interfaith dialogue "Drinking from the same well?" took place. Which was followed by Sahib Rasulov who shared thought about the importance of these gatherings. It is through interacting that we break down barriers and develop strong relationships. Fruit salad and baklava was served for dessert.
As the evening drew to a close, we heard floor reflections from Pauline Cornwell and Taner Basar. Their thoughts and feelings mirrored what we were all feeling in our hearts.
Paul Wilton presented our organisation with the 3rd volume of Identity and Involvement, Auckland Jewry into the 21st century. In return, we presented a Turkish lamp to Paul.