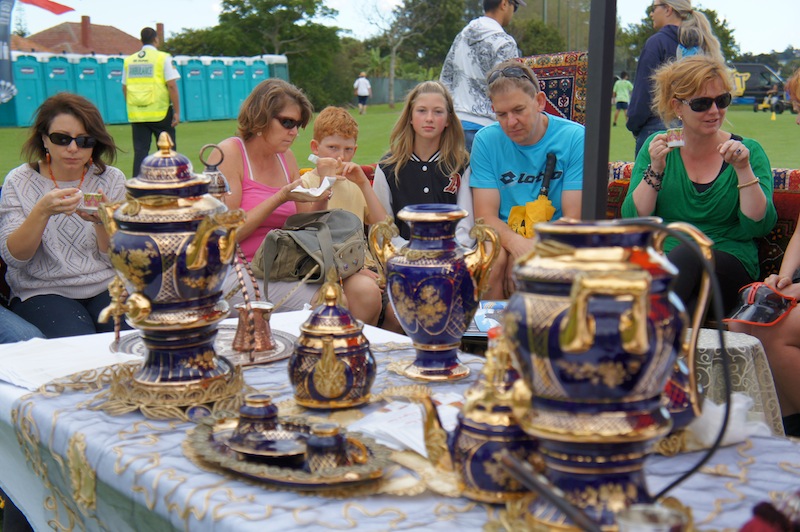 Pearl of the Islands Foundation were present with four magnificent stalls at the Auckland International Cultural Festival.
PIF successfully symbolized the Turkish cuisine by offering some well known foods to those who were lucky enough to come to the festival. Gozleme, sarma (stuffed vine leaves), Turkish baklava, doner kebab and Turkish coffee were available from the Turkish stalls.
Like previous years, Turkish coffee was in high demand with the 'Ottoman Corner' booked fully at every moment. It is here where people enjoyed their Turkish coffees.
However, this year gozleme was introduced at the stalls with great interest from guests. Volunteers from PIF's Women's Platform prepared the gozleme in front of people's eyes for them to witness the whole process of the making.
Labour Party leader David Shearer and other important political figures such as Phil Goff, Dr. Choudhary and Melissa Lee visited the Turkish stall and enjoyed a cup of Turkish coffee.
Zane Lazos offered to play the Turkish tambur in the stall and attracted much interest.