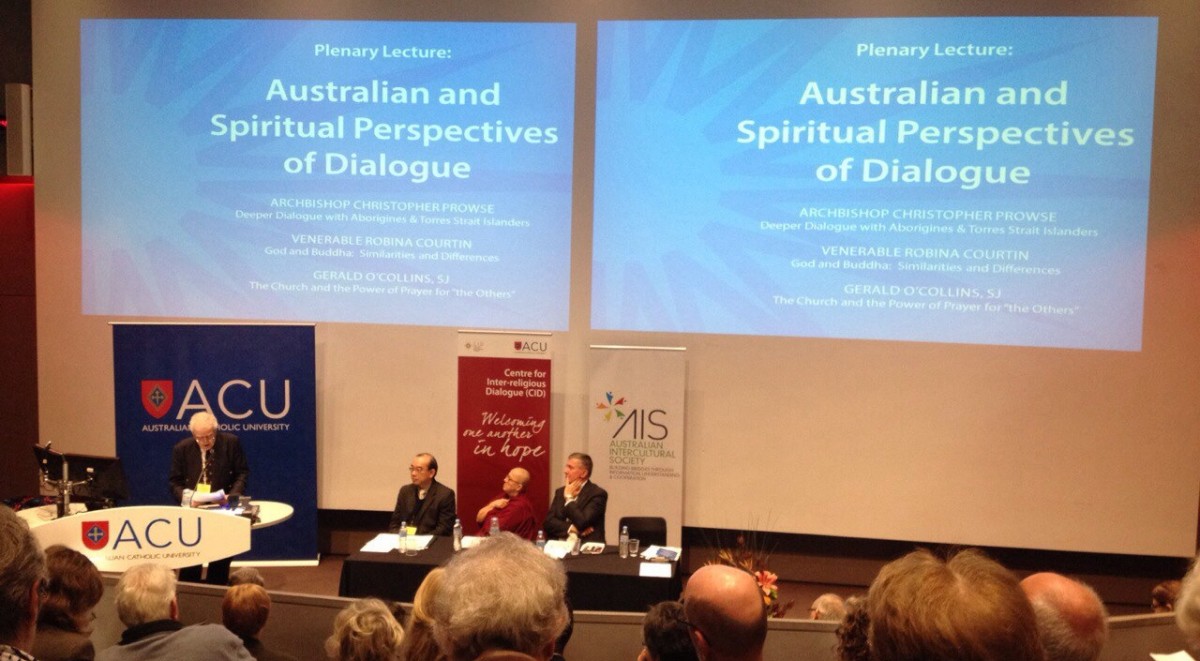 In our age, when day by day humanity is being drawn closer together, and the ties between different peoples are becoming stronger, the adherents of the world's religions are examining what they have in common and what draws them to fellowship. Through the praxis of interfaith dialogue some headway has already been made on this path to peace, understanding and collaboration.
While celebrating the bold spirit of dialogue expressed in these two documents, we are conscious that much has changed in the world in the last half century, even within the sphere of inter-religious relations. With this in view, the Centre for Inter-religious Dialogue at Australian Catholic University (ACU-CID) hosted an International Theological Conference to explore the advances and setbacks of the last five decades and to investigate new paths that can contribute to the wellbeing of humanity and the entire cosmos in our age. The event that took place from 26 to 29 May was held at the Melbourne Campus of the Australian Catholic University.
Pearl of The Islands Foundation intercultural dialogue coordinator Mr.Kerem Caliskan was present throughout the conference along with other dignitaries from New Zealand including Catholic Bishop Secretary for Interfaith relations Sister Catherine Jones, director for Abrahamic Interfaith Group of dunedin, Colin MacLoed, Rev'd Jenny Chalmers of Anglican Society and PIF advisory board chairman former MP Dr. Ashraf Choudhary.
Some speakers at the conference included;
• Dr. Zeki Saritoprak Director, Said Nursi Chair in Islamic Studies at John Carroll University, Ohio.
• Dr. Deborah Weissman President, International Council of Christians and Jews; based in Jerusalem.
• Archbishop Christopher Prowse Chair, Australian Bishops Commission for Ecumenism and Inter-religious Relations.
During the conference, PIF has also hosted NZ attendees for dinner and breakfast at Sirius colleges of Melbourne and had an opportunity to closer observe the activities of Education and Intercultural dialogue of Hizmet Movement.