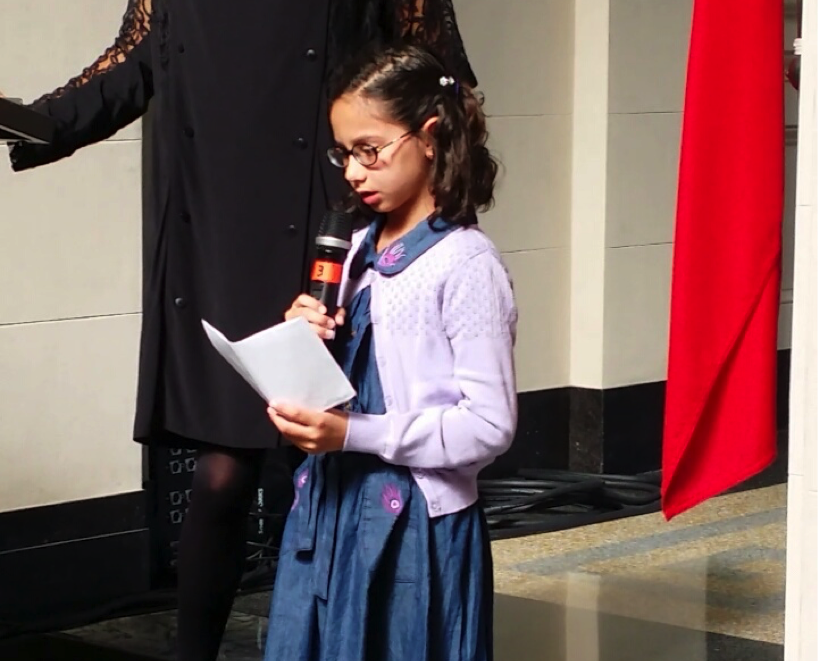 Neva Solak,a Turkish student from Owiraka Primary, attended the Lest We Forget Poetry Reading at Auckland War Memorial Museum on April 25, ANZAC day. PIF was invited to attend to this activity by Jo Brookbanks, Interpretation and Events Programmer from Auckland Museum on her visit to the Pearl Centre.
She recited a poem titled "Dur Yolcu" in Turkish language which describes the Gallipoli war and response to the war from Turkish people. Jo Brookbanks read the translation of the poem in English simultaneously to the English audience. Mrs Jo also gave a brief description of PIF confirming the consistent effort which PIF has been putting to promote peace building as a NGO in New Zealand.
Dr. Ashraf Choudhary, a member of the PIF Advisory Board, PIF CEO, Mr. Yalcin Solak, staff and volunteers from PIF attended the event alongside an interested New Zealand audience.