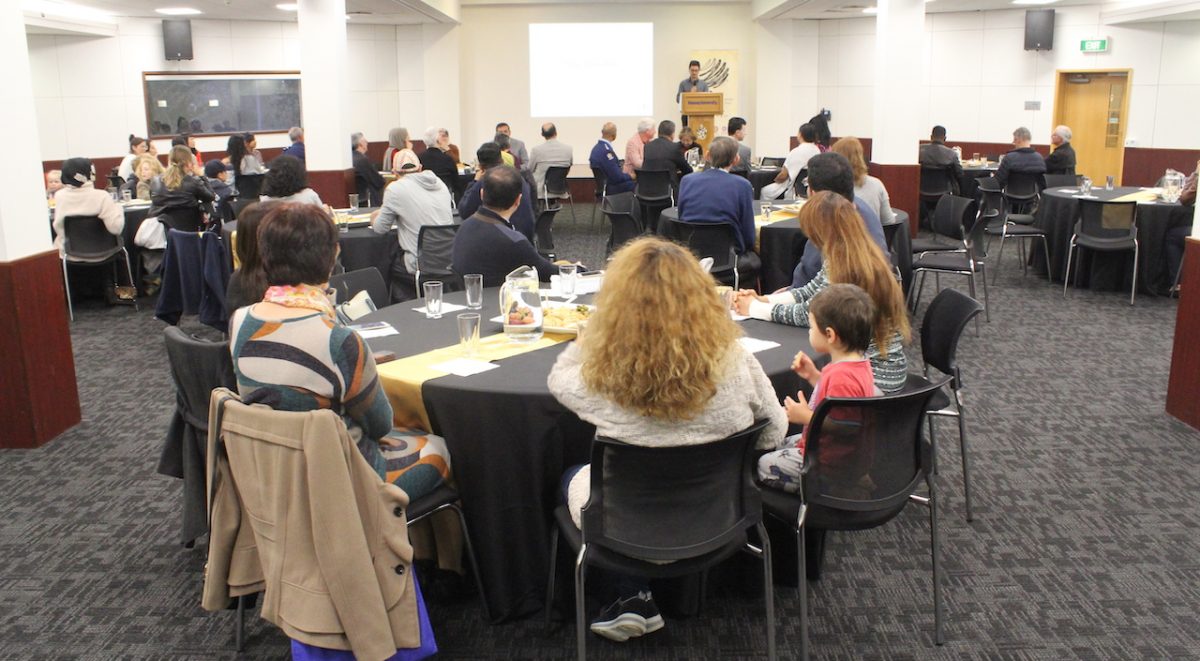 The 2nd annual Diversity & Dialogue Iftar dinner with Massey University saw over 70 guests attend.
Dr Jeffrey Stangl, Executive Director of Strategic Partnerships, welcomed guests on behalf of Massey University while Abdul Celil Gelim, Director at PIF, shared his pleasure in being able to share the spirit of Ramadan with guests consisting of many students, academics, ethnic community representatives, government figures, and those active in the field to advance ethnic and religious understanding.
Professor Peter Lineham, as the keynote speaker, referred to historical events to explain how peace can prosper in New Zealand. Following floor reflections by Ricky Waters, Sundip Patel, Ngawai Haitana-Tuhoro and Jenny Green, gifts of appreciation were exchanged between the co-hosts.