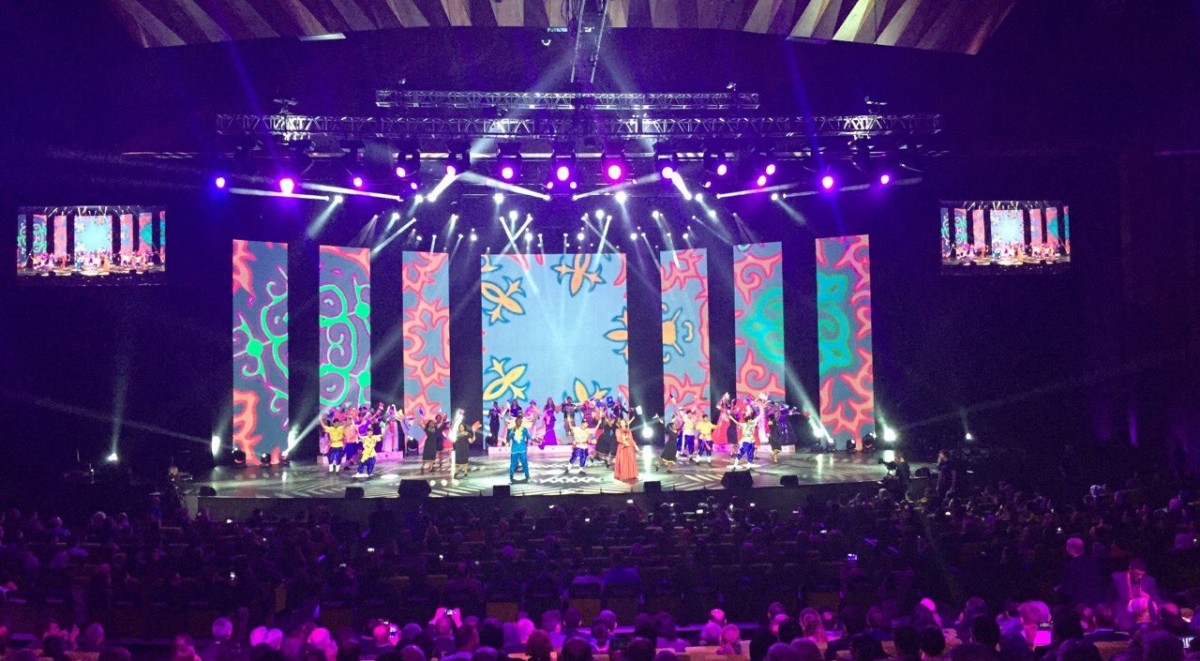 Holding its mission to promote dialogue between various cultures and encourage understanding between communities and individuals from different cultural backgrounds at local, national and international levels, Pearl of the Islands Foundation makes sure it's present at cultural events like International Festival of Language and Culture (IFLC).
IFLC is an international cultural platform and showcase for the diversity of linguistic talents from countries around world. IFLC was started in 2003. This year, 150 countries took part the events across the globe, including USA, Albania, Mongolia, Indonesia, and Kyrgyzstan. This year's festival was held in Australia for the first time, organized by Sirius College and supported by Australian Intercultural Society.
On the Festival day, 7th June, a strong six thousand crowd gathered at the Melbourne Convention and Exhibition Center to enjoy the performances. As showed in its slogan "Colors of the World", the festival provided participating students great opportunities to present their language and culture with other students from around the world.
Pearl of the Islands Foundation was invited to this festival by Sirius College. Seventeen staff and members and their families from PIF made their journey to Melbourne to attend the festival, including CEO Yalcin Solak, Dr. Ashraf Choudhary and Jack Wood, members of Advisory Board of PIF.
Further information about this festival is available on http://www.intflc.org/. This festival continues its contribution to multiculturalism in Australia.