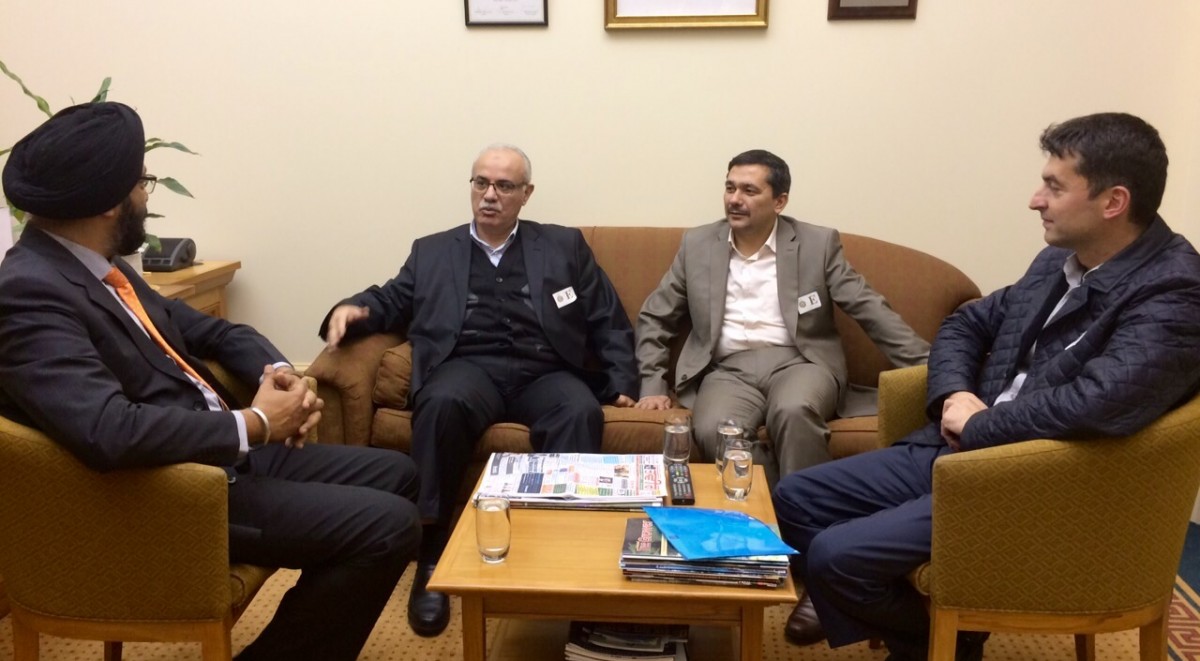 IFLC Reflection and Iftar Dinner preparations

Following the International Festival of Language and Culture (IFLC) held in Sydney last month, a visit was made to Mr. Bakshi MP in his Wellington based office.
The Manukau based MP attended the event with the PIF team in Sydney. He also toured schools run and founded by our sister organisations.
CEO Yalcin Solak and Director Taner Basar met with the MP to get his views and reflections on the recent trip. Mr. Bakshi provided positive feedback and wished that a similar event could be showcased and held in New Zealand, which was welcomed by PIF.
As part of PIF's intercultural dialogue and relation building activities, an Iftar dinner is also planned at the Parliament house. Details of this night were also discussed.
IFLC is an annual festival held in a number of countries worldwide that hosts students from around the globe and provides a platform for them to sing, dance, and perform.
Kanwaljit Singh Bakshi is a MP based in Manukau East and is New Zealand Parliament's first Indian Sikh Member. He has a profound interest in trade, law and order and developing positive inter-ethnic relationships in the country.
MP Visit at Little Pearls

Dr. Parmjeet Parmar MP joined the Little Pearls 'Family Whanau Day' and had a conversation with staff, parents, and community members.
Dr. Parmar praised the work PIF undertakes and the staff's efforts at the childcare centre to strengthen bonds between multi-cultural and diverse communities.
She provided a short speech to all attendees and emphasized the importance of education at an early age.
Elected on the National list as a Member of Parliament in the 2014 General Election, Dr. Parmar has over 20 years experience as a scientist, businesswoman, broadcaster, and community advocate.