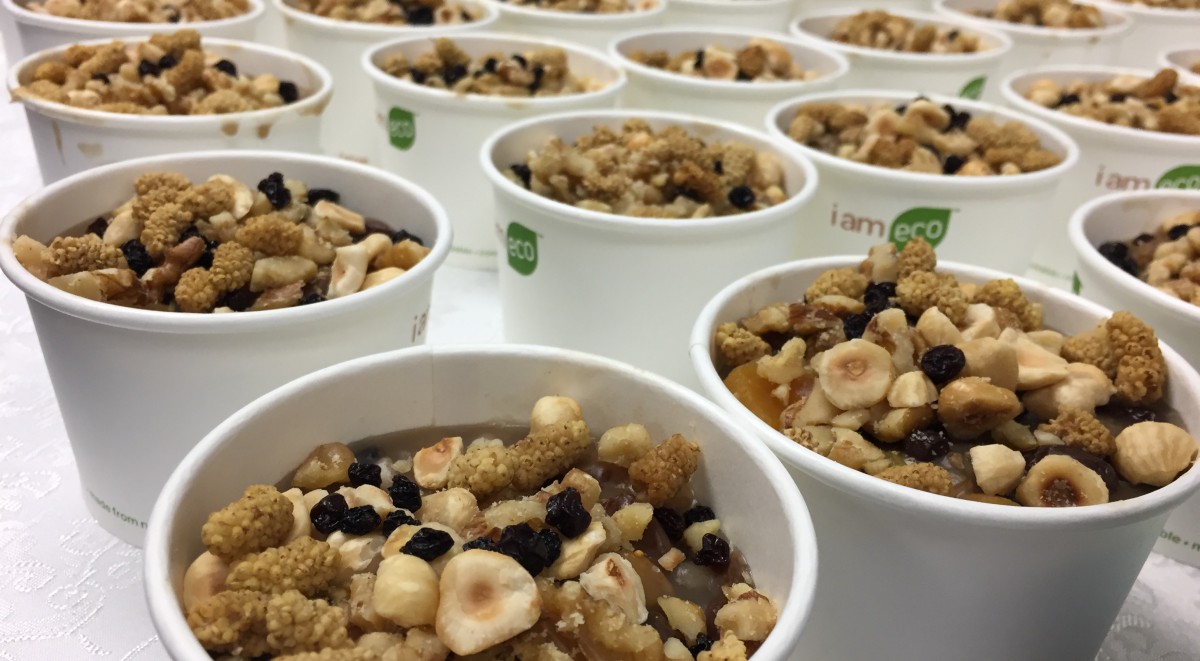 Ashura (Noah's Pudding) is a day in which Muslims, especially Turkish people, share a dessert to friends, relatives, neighbours and everyone else included in their social circle.
Last weekend, PIF volunteers cooked the dessert. Friends and supporters of PIF joined advisory board members at the Pearl Centre.
Director Taner Basar welcomed guests and highlighted the historic and contemporary significance of Ashura. The pudding and other refreshments soon followed.
The dessert is given regardless of the recipient's religion or belief system as an offering of peace and love. This aligns with PIF's mission to build and maintain bridges with New Zealanders from all walks of life.
History
It is claimed that Noah and his family were out of food supplies upon landing on Mount Ararat. A variety of grains, nuts and dried fruit remained and this was cooked together to form a pudding. Nowadays, this is known as Ashura.
Ashure is held in the Islamic month of Muharram. The name is derived from the fact that all sorts of violence and fighting is forbidden. Additionally, the dessert itself with the traditional ingredients does not contain any animal products. One reason behind it is arguably protesting all kinds of violence and bloodshed.