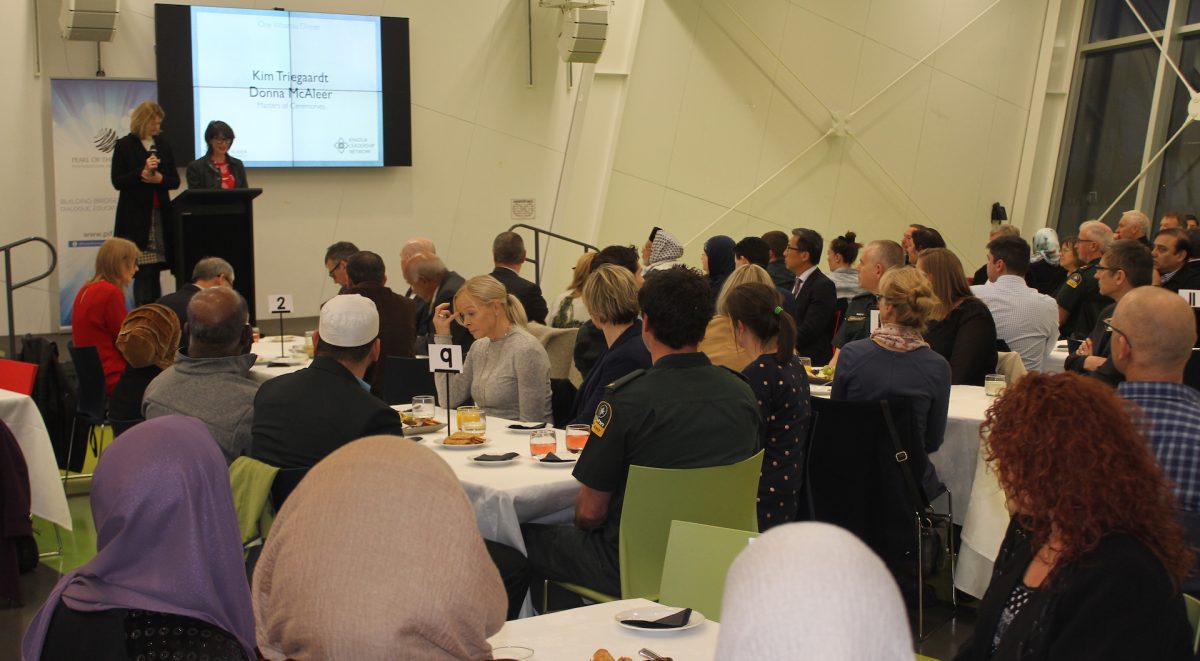 The Pearl of the Islands Foundation & Khadija Leadership Network co-hosted a dinner in Ōtautahi (Christchurch) to acknowledge some of the first responders of the March 15 terror attacks.
As two national organisations coming together to partner for the first time, we felt most honoured that we could invite a cross-section of the community together over a meal.  Muslim victims were honoured, government agencies were acknowledged, and the delicious kai brought people together.
The evening began with a karakia and mihi following a welcome by the Masters of Ceremonies Kim Triegaardt and Donna McAleer.
Following the buffet dinner, Imam Gamal Fouda recited Qu'ran to the 150 people who joined us in the evening. The verses were based on patience and supplication.
Abdul Celil Gelim from the Pearl of the Islands Foundation and Tayyaba Khan from the Khadija Leadership Network respectively welcomed guests on behalf of each organisation.
Farid Ahmed, who tragically lost his wife on March 15, expressed messages of forgiveness and peace. He urged people to continue to maintain this momentum of acceptance and unity.
On the night, we also had representatives from Victim Support, New Zealand Police, Canterbury District Health Board, Christchurch City Council, and St John Ambulance. The co-hosts acknowledged the efforts by these government agencies in how kindly and compassionately they dealt with the tragedy which unfolded. They were all given small tokens of appreciation.
The Vote of Thanks was delivered by PIF's Advisory Board chairpersons Pauline Cornwell and Ashraf Choudhary.
The Very Revd. Lawrence Kimberley concluded the evening with some beautiful prayers encouraging us all to love and accept one another.
We thank everyone who supported and collaborated with us to deliver this successful evening.
Click on the link below to watch the full event: