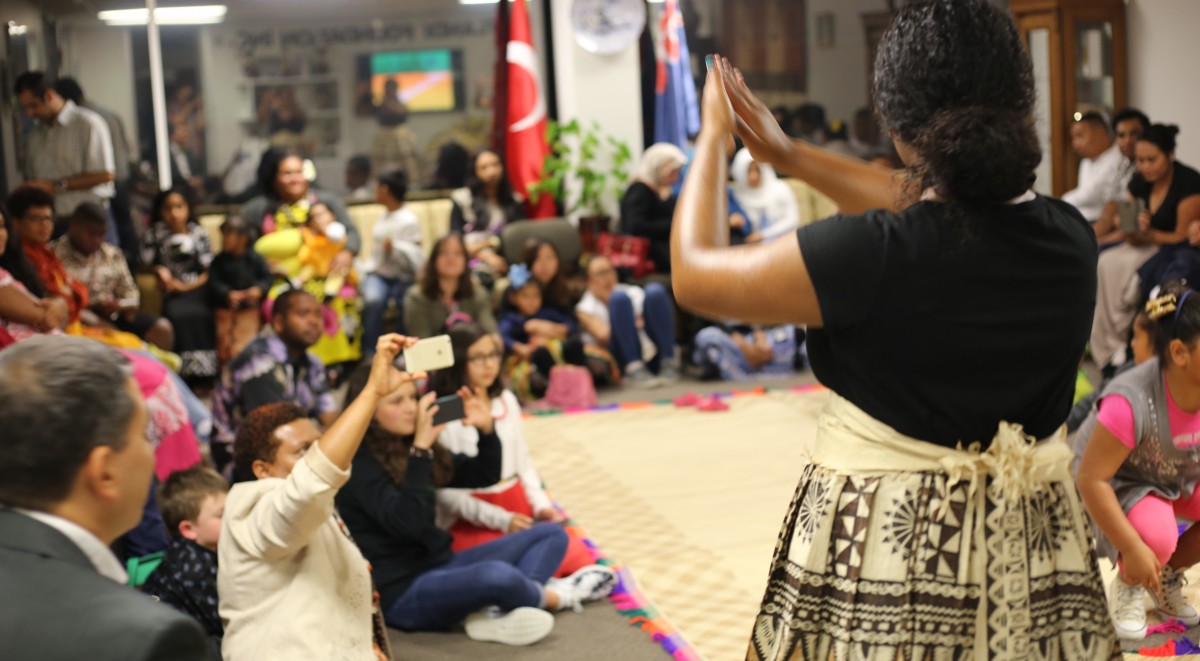 As part of its efforts to build bridges between communities, our foundation organized a Pacifica cultural night.
The Little Pearls Educare Centre made every effort to invite students, teachers, families and friends from the Pacifica to showcase their culture (and dance) to the audience. Ex-MP's Ross Robertson and Dr. Ashraf Choudhary also joined us for the evening.
Individuals from Tonga, Samoa, Fiji and, Niue were present at the cultural night which proved to be very successful.
Little Pearls director Taner Basar began the night by introducing everybody and calling on stage performers.
All four Pacific performances executed their dances wonderfully in turn, and were a delight to watch. Pacific representatives also used the stage to introduce some items such as mats and fans from their own culture.
Mr. Robertson was invited to comment on the night. He spoke highly of the Pearl of the Islands Foundation in organizing these events. As a resident of South Auckland, he believes the work undertaken is truly respectable in achieving peace and support between communities.
Our organisation gifted those who performed and spoke on stage with a bag of gifts.
Food made and brought by generous volunteers and the Women's Platform were then enjoyed.
We thank everyone for attending and hope to see a great crowd once again at a future cultural night.