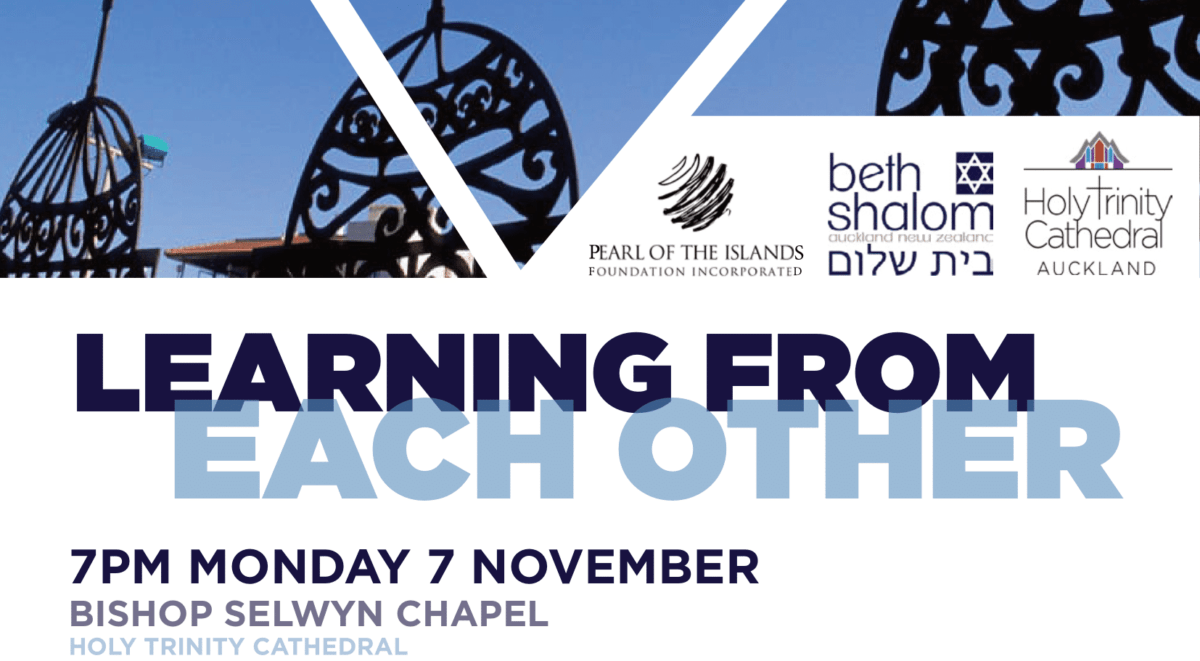 Pearl of the Islands Foundation (PIF) warmly invites you to the 4th Annual Panel Discussion organised by "Children of Abraham" on Monday 7 November 2022.
Children of Abraham, set up in 2019, is the initiative of the Pearl of the Islands Foundation, Beth Shalom Jewish Progressive Synagogue and the Holy Trinity Cathedral. The aim of this initiative is to promote inter-faith understanding and co-operation between members of the three monotheistic religions, Islam, Judaism and Christianity by holding annual panel discussions.
This year's topic is 'Learning From Each Other'. It will be an exciting discussion facilitated by panellists from three Abrahamic religions.
Jules Gaddie – Jewish Mentor
The Reverend Richard Bonifant – Anglican Priest
Dr Salih Yucel – Associate Professor
Please, see the invitation details below:
Date: Monday, 07/10/2022
Time: 19:00 – 20:30
Venue: Bishop Selwyn Chapel, Holy Trinity Cathedral
Address: 446 Parnell Road, Parnell, Auckland
Register here: http://www.holy-trinity.org.nz/…/children-of…/form
Please, feel free to share this event on your network.