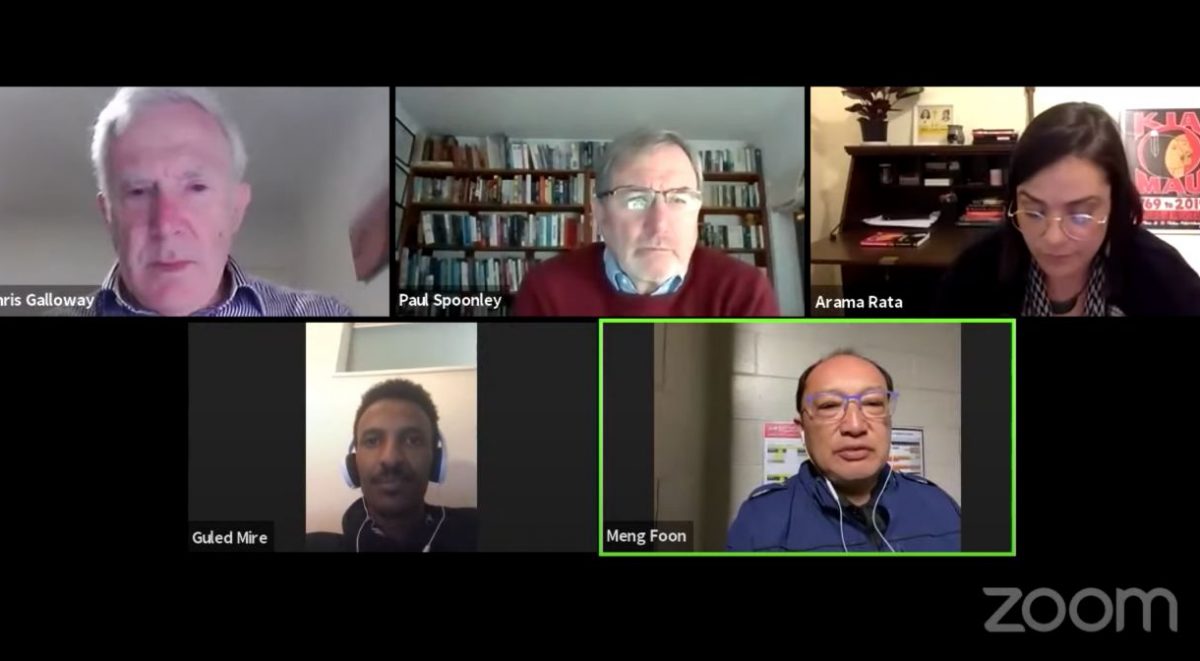 One of our most successful panel discussions took place on 'Racial Discrimination & Related Intolerance' in light of increasing racism due to the coronavirus and the significance of the BLM movement.
The korero was facilitated by Dr Chris Galloway, Senior Lecturer at Massey University. Our fantastic line-up of speakers included Dr Arama Rata, Senior Research Fellow at the University of Waikato, Guled Mire Fulbright Scholar & Co-Founder of Third Culture Minds, Paul Spoonley, Distinguished Professor and Sociologist, and Meng Foon, Race Relations Commissioner.
The discussions which took place were based around the interests and research topics of the speakers. They included colonialism which has perpetuated racial discrimination, hate speech which has plagued many online platforms, the impacts of the March 15 terror attacks on the Muslim whanau, and the overall race relations in Aotearoa.
If you've missed it, you can watch it here: