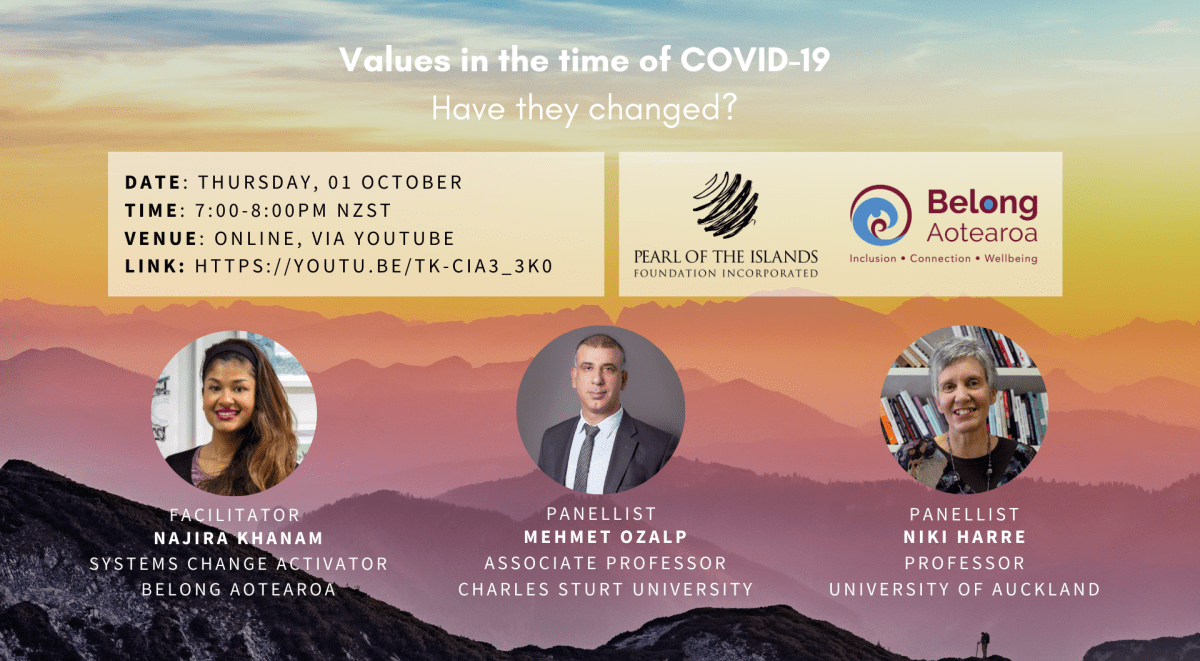 New Zealanders have spent more time reflecting, spending time with family, focusing on relationships, and recognising the importance of health. Why? Values are sometimes suggested as being 'absent' in people. Is this correct? Or has the significance of values increased over the pandemic? How can we maintain the 'we're all in this together' feeling post-COVID-19?
These were some of the questions our panellists, Niki Harre and Mehmet Ozalp addressed in our panel discussion on 'Values in the time of COVID-19' which took place early October. Najira Khanam from Belong Aotearoa facilitated the event.
Did you miss it? You can watch it again here.