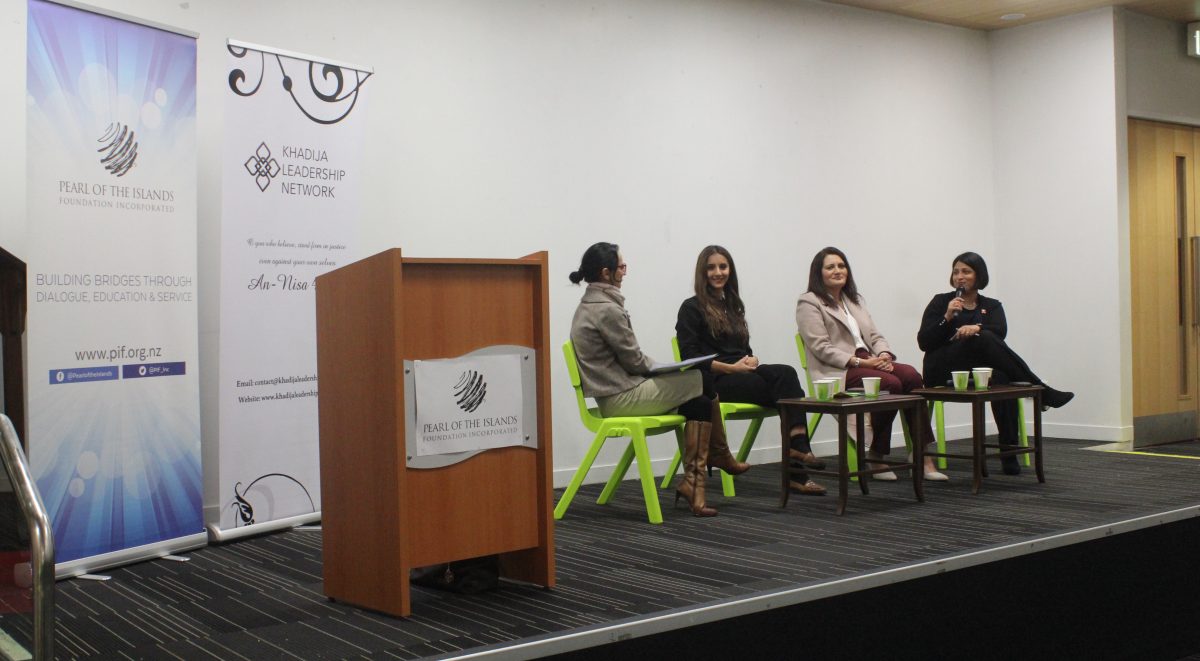 Pearl of the Islands Foundation put together a panel discussion on 'Women in Politics: Ways to promote cohesion in Aotearoa' in light of the general elections that will be held in September.
We invited representatives from the three major parties to make it a bipartisan panel. By providing them with a platform to speak, important social issues such as cohesion, unity, and diversity were discussed. This was significant, given the outbreak of the coronavirus.
As Pearl of the Islands Foundation, we aim to foster understanding and acceptance between people of diverse communities through meaningful engagement and intercultural events.
The event was live-streamed on Youtube (link below) and approximately 50 people physically attended the event.
Tayyaba Khan, CEO of the Khadija Leadership Network, facilitated the korero and our panellists were:
1. Dr Parmjeet Parmar: Member of Parliament, National Party
2. Priyanca Radhakrishnan: Member of Parliament, Labour Party
3. Golriz Ghahraman: Member of Parliament, Green Party
You can find a more detailed article on The Indian News:
https://www.indiannews.co.nz/allstories/with-equality-dignity-and-inclusion-women-mps-of-colour-share-insights-on-ways-to-promote-social-cohesion-in-aotearoa-new-zealand