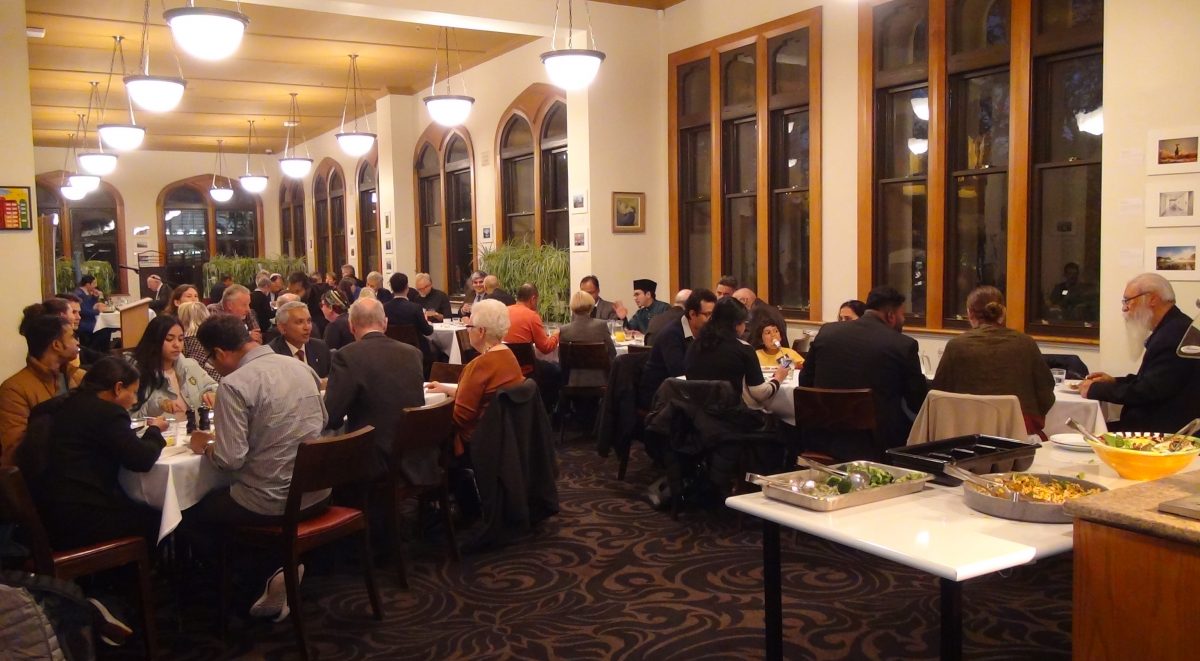 Pearl of the Islands Foundation co-hosted the 2nd annual "Diversity & Dialogue Ramadan Iftar dinner" in collaboration with the University of Otago on the 5th of May. Over 60 distinguished guests attended this event.
The event started with Karakia performed by Mr Tuari Potiki. Reverend Olivia Dawson was the Master of Ceremony for the evening. With the sunset Call to Prayer (Athan) was recited by Mr Naim Yasim and the dinner was served.
After dinner, Mr Naim Yasim recited a passage from the Holy Qur'an and was followed by welcome speeches by Prof Tony Ballantyne and Dr Sahib Rasulov from the University of Otago and Pearl of the Islands Foundation respectively.
After Mr Meng Foon's greeting speech, Prof Benjamin Schonthal conducted the keynote speech for the event.
Then the delicious desserts were served including Turkish baklava. Which was followed by floor reflections. Mr Aaron Hawkins, Dr Najib Lafraie, Rev Greg Hughson, and Dr Lynette Jones shared their thoughts and feelings about the event and the importance of interfaith gatherings.
Before the event concludes, Dr Mai Tamimi from the University of Otago presented the vote of thanks. This magnificent event concluded with the exchange of tokens of appreciation.