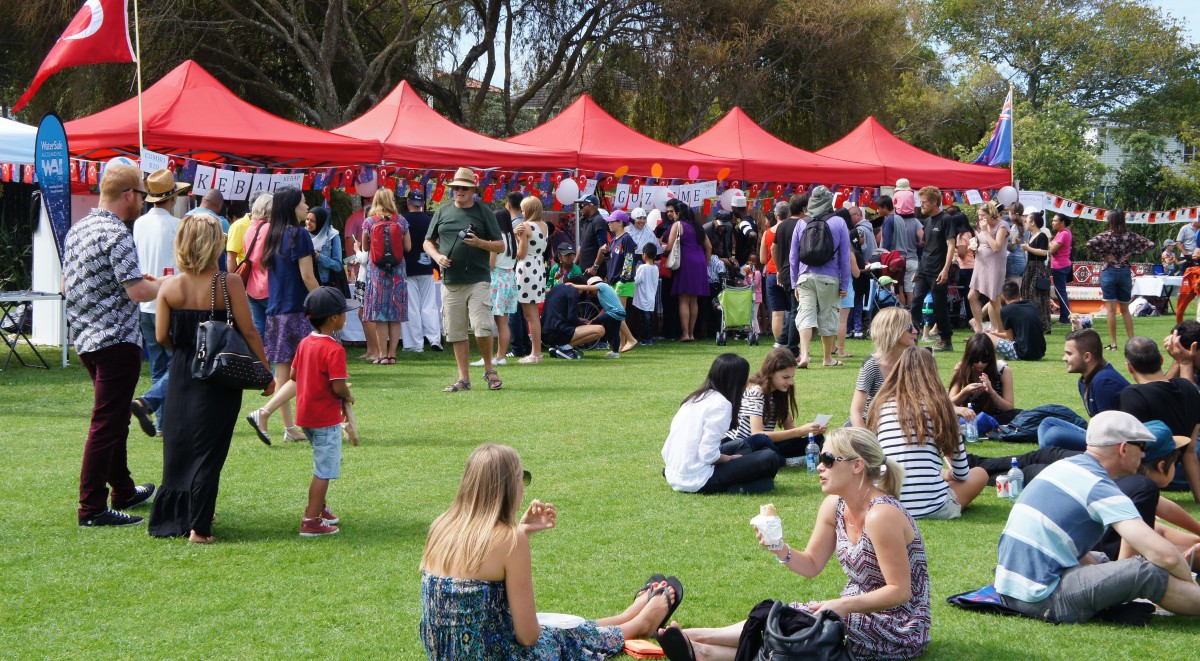 The Pearl of the Islands Foundation was present at the Mt. Roskill International Cultural Festival, which took place on the weekend.
The Turkish community had 5 main stalls: Kebab, Gozleme (filled pastry dish), Baklava, Ebru (Water Marbling) and Turkish Coffee.
The Women's Platform worked well to make and supply hundreds of Gozleme to the public's high demand.
While the delicious sweets and savories attracted many people, it was the Ebru demonstrations that most people took a keen interest in.
Along with some beautiful displays by our experienced women artists, the public also had the opportunity to try the traditional Turkish art for themselves.
The Turkish coffee corner was, as usual, packed with people taking a seat while drinking their Turkish Coffee.
All in all, a great turnout to the Turkish stalls. We thank everyone for visiting and hope they were able to get a good taste of what the Turkish culture and cuisine has to offer.