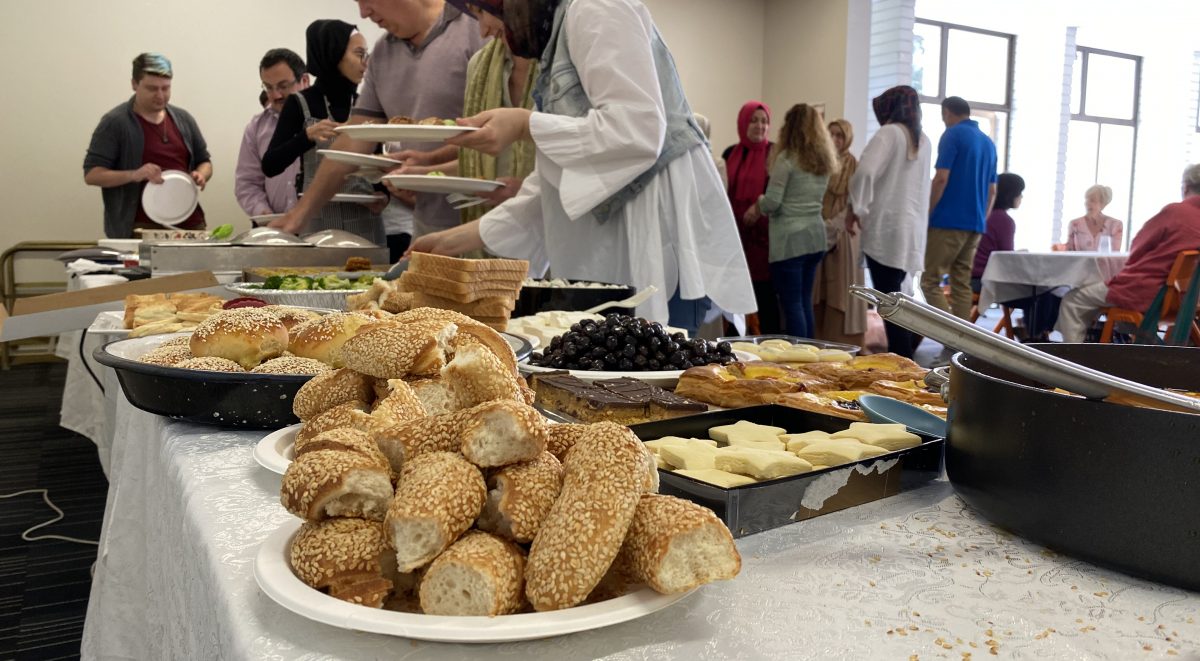 We put together a Christmas Breakfast for our friends from the Holy Trinity Cathedral and members of the community. Christmas is a time of unity, sharing, and happiness. We thank all those that joined us!
In a display of celebrating religious diversity and unity, the Pearl of the Islands Foundation (PIF) and congregation from the Holy Trinity Cathedral joined together for a Christmas Breakfast.
Following the Cathedral's generosity in hosting our organisation for a Ramadan Iftar dinner, this Christmas Breakfast was a way to reciprocate the hospitality and further reinforce the strong relationships we currently enjoy.
The Christmas Breakfast began with PIF's welcome by Nazife Basar and speech of Paul Bushnell, member of the Cathedral Council and the sub-committee for Interfaith activities.
Following this, Naomi Johnson made prayers and blessed our meal.
Christmas Carols were then sung as the centre was filled with joy and harmony as everyone participated in singing the 'O little town of Bethlehem.'
Before the conclusion, Naomi Johnson from PIF's Advisory Board thanked everyone for attending and making the event a special one.
The Christmas Breakfast was served to over 35 people.