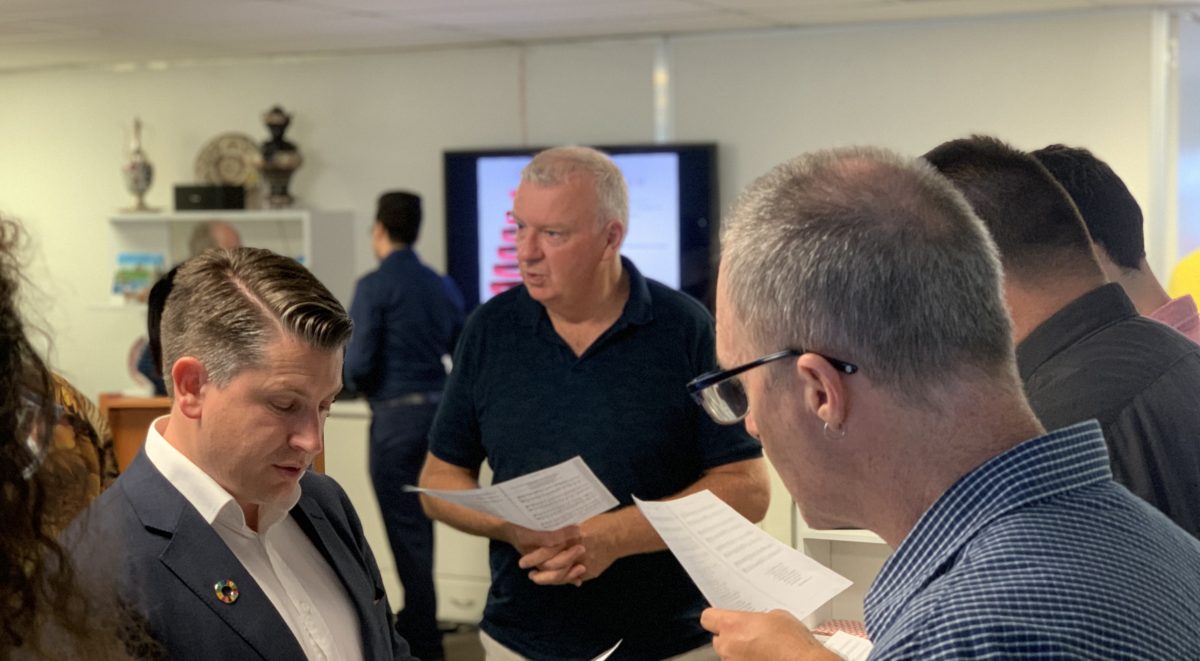 In a display of celebrating religious diversity and unity, the Pearl of the Islands Foundation (PIF) and congregation from the Holy Trinity Cathedral joined together for a Christmas Lunch, in Newmarket.
Following the Cathedral's generosity in hosting our organisation for a Ramadan Iftar dinner, this Christmas Lunch was a way to reciprocate the hospitality and further reinforce the strong relationships we currently enjoy.
The Christmas Lunch began with a karakia from Matua Jeff who blessed the event.
Following this, PIF's Abdul Celil Gelim spoke of the importance of Jesus in Islam, "The Holy Quran honours this great Messenger of God, and over the past fourteen hundred years Muslims continue to hold Jesus as a symbol of truth." Gelim concluded his speech with a quote by scholar and author Fethullah Gulen, "Be so tolerant that your heart becomes wide like the ocean. Become inspired with faith and love for human beings. Offer a hand to those in trouble, and be concerned about everyone."
The Holy Trinity Cathedral's Dean The Very Revd. Anne Mills made the following remarks, "I am extremely pleased that our contacts are not just contacts of common courtesy, but of a real friendship. We are aware we have to go beyond the food and being nice to each other, hence I am pleased that we are finding even more ways how to be in our ongoing relationship."
Christmas Carols were then sung as the centre was filled with joy and harmony as everyone participated in singing the 'O little town of Bethlehem.'
Following the choir, musicians Hershal Herscher and Linn Lorkin performed a short gig, including the well-known tune 'Family at the Beach'.
Floor reflections by National MP Dr Parmjeet Parmar, Labour MP Priyanca Radhakrishnan, UoA School of Psychology Prof Niki Harre, and Paul Bushnell from the Cathedral congregation all highlighted the encouraging work PIF undertakes and the importance of working towards a more socially cohesive New Zealand.
Before the concluding prayers by Revd. Ivica Gregurec, Naomi Johnson from PIF's Advisory Board thanked everyone for attending and making the event a special one.
The Christmas Lunch was served to over 45 people. We're also happy to support Wise Catering as our meals were prepared by Afghani and Kurdish refugee women.