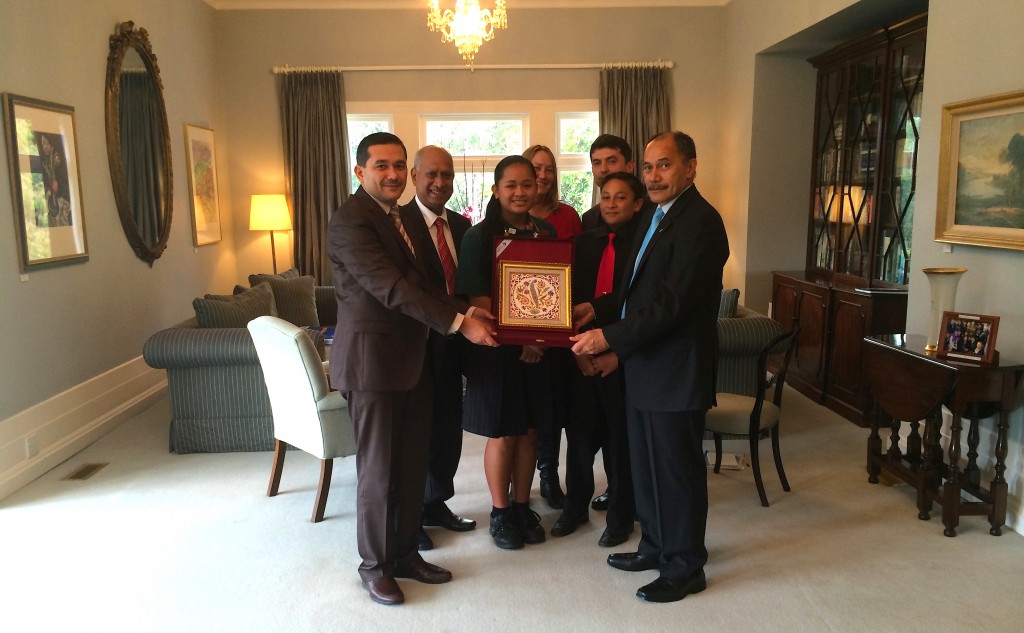 PIF representatives, board members and students who participated in the 2014 ANZAC study tour visited Governor-General of New Zealand Hon. Sir Jerry Mateparae at his office.
The Governor-General had a chat with the students who went to Turkey to pay their respects in Gallipoli. He also emphasized on how proud he was to see the New Zealanders in Gallipoli on ANZAC day right after the dawn service.
He also had a chat with PIF representatives and board members about the activities and events undertaken by the Turkish based foundation.
Sir Jerry Mateparae appreciated the efforts of PIF to form bridges between New Zealand and Turkey especially the recent ANZAC tour.