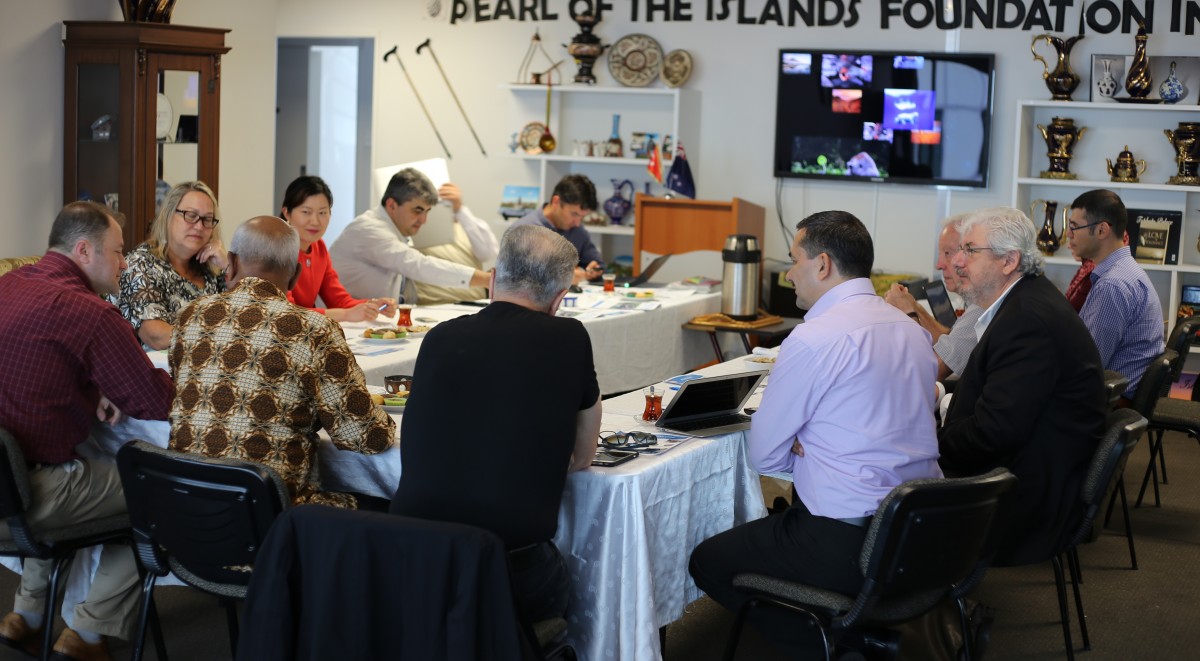 The Pearl of the Islands Foundation held its Advisory Board Meeting on 2nd of April with a couple of special guests invited to join the board.
CEO Yalcin Solak, Director Kerem Caliskan, Director Taner Basar, Coordinator Nail Umur were present as PIF representatives. Advisory Board Members Dr. Ashraf Choudhary, Prof. Paul Morris, Andrew Codling, Pauline Cornwell and, Zhuying Shin participated.
T.V. personality George Donikian and Australian Intercultural Society director Ahmet Keskin were VIP's and contributed to the discussion held.
The meeting lasted 3 hours and the majority of members stayed to attend the ANZAC 2016 pre-Tour gathering.