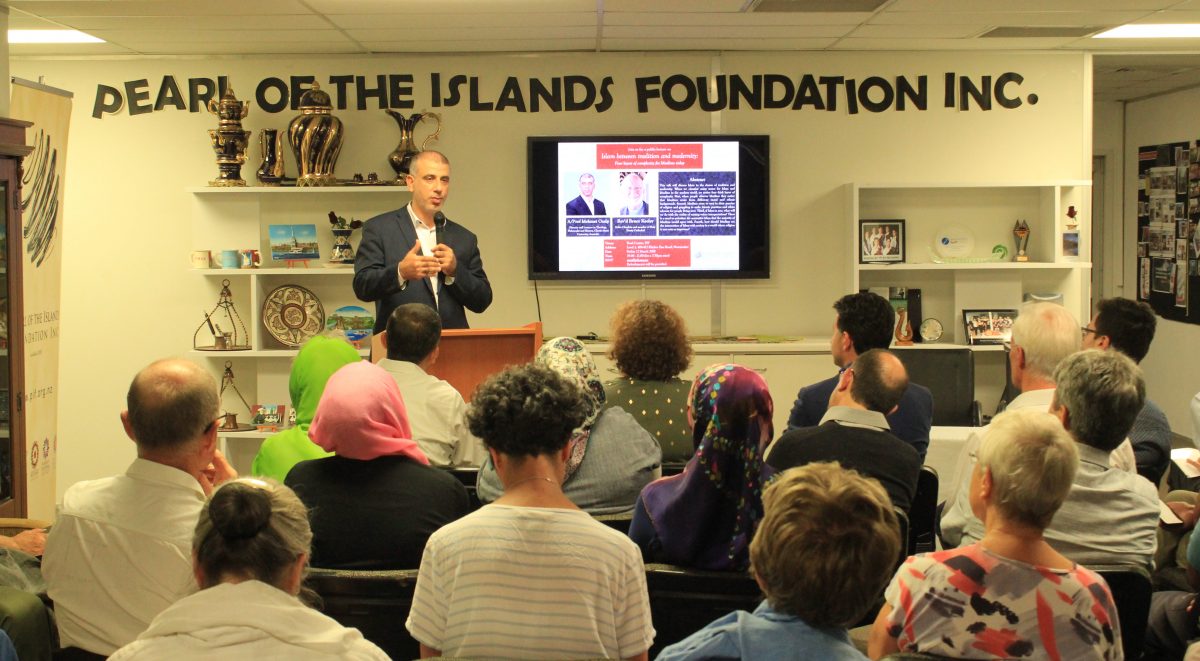 In late March, a talk on 'Islam between tradition & modernity' was given at the Pearl Centre, in Newmarket, Auckland.
The speakers on the night were Associate Professor Mehmet Ozalp (Director and Lecturer at Charles Sturt University, Australia) and Reverend Bruce Keeley (Police Chaplain).
The lecture began with an introduction of Islam. The religion is a continuum and Muslims are a people belonging to a tradition. But there has been a break in that continuum in the last 200 years. When examined, many issues surround Islam and Muslims in the modern world, the first thing being that it looks rather complex.
Mehmet claims that there are multiple reasons for the complexity including the transformation of the industrial revolution, modernity, the colonisation of the Muslim world, end of the Ottoman caliphate, Muslim migration to Western countries, and the lack of congruence between the pace of modern society and Muslims.
These lead to a cloud of complexity by peeling away four layers especially for Muslims living in Western countries.  A/Prof Ozalp alludes to the following: First, when people observe Muslims they notice that Muslims come from different racial and ethnic backgrounds. Second, Muslims seem to vary in their practice of religion and grappling to make Islamic practices and ethics relevant for people living now. Third, if Islam is one, what will we do with the reality of varying voices interpretations? Fourth, how should Muslims see the intersection of Islam with society in a world where religion is not seen as important?
The solutions he offered for these complexities are:
Muslims should work towards a local New Zealand Muslim identity.
Approach to religion should be a balance between revelation and reason.
Islamic activism should be socio-spiritual activism based on education and engagement.
Islamic traditional disciplines should be taught within the contemporary university standards of excellence.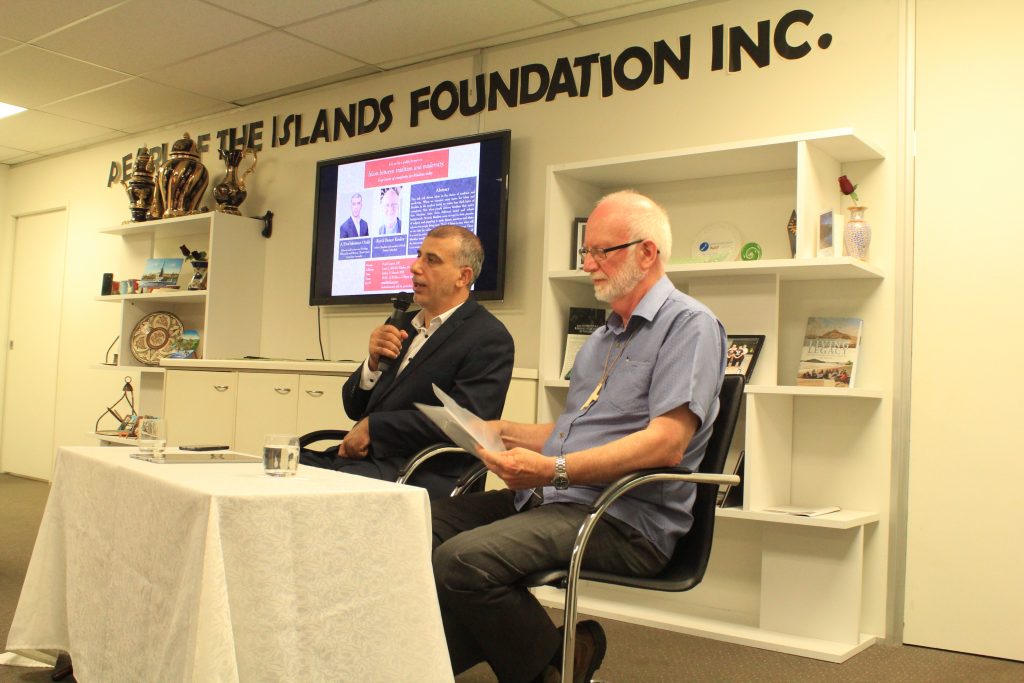 Bruce Keeley acted as a respondent following the talk and spoke of the importance of understanding and accepting one another.
The evening continued with a live video connection to a victim of the Christchurch terror attacks who shared his experiences with us. The ordeal was emotional and moving for all of us.
The event concluded with the enjoyment of refreshments prepared by volunteers from our organisation.
Once again, we relay our condolences to the Muslim community of Christchurch and New Zealand. We pray to God to bring peace, security, and tranquillity to New Zealand, the Muslim world, and to all of humanity.
Mehmet Ozalp is a prominent Muslim community leader in Australia. Mehmet is an Associate Professor of Islamic studies and the Director of the Centre for Islamic Studies and Civilisation (CISAC) which he founded at Charles Sturt University. He is also the founder and Executive Director of ISRA (Islamic Sciences and Research Academy of Australia). Mehmet is the author of twenty-eight publications including three books.
Bruce Keeley was ordained as deacon in 1977 and as a priest the following year. Bruce and his wife were the first to be ordained together in the World Anglican Communion. He serves as a police chaplain and continues his involvement of many years in bridge-building between Christian and Muslim communities.