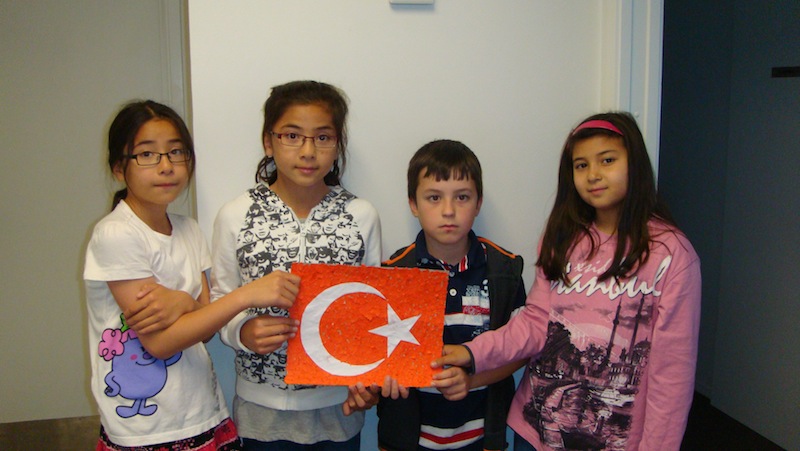 October 29th is a very important day for Turkish people. On October 29, 1923, the Turkish constitution was amended and Turkey became a Republic. On the day, the new name of the nation and its status as a republic was declared. Since then, every year on October 29th is celebrated as Republic Day "29 Ekim Cumhuriyet Bayramı" in Turkey.
As Pearl Weekend School, we celebrated this special day during the Cultural Studies lesson.
Turkish teacher volunteer Hafsa Nur Demirbas, began the lesson with an explanation of the meaning and importance of the republic to the students.
The Turkish flag cut & paste activity followed and the program came to an end with the parents and students taking photos to memorialize the day.