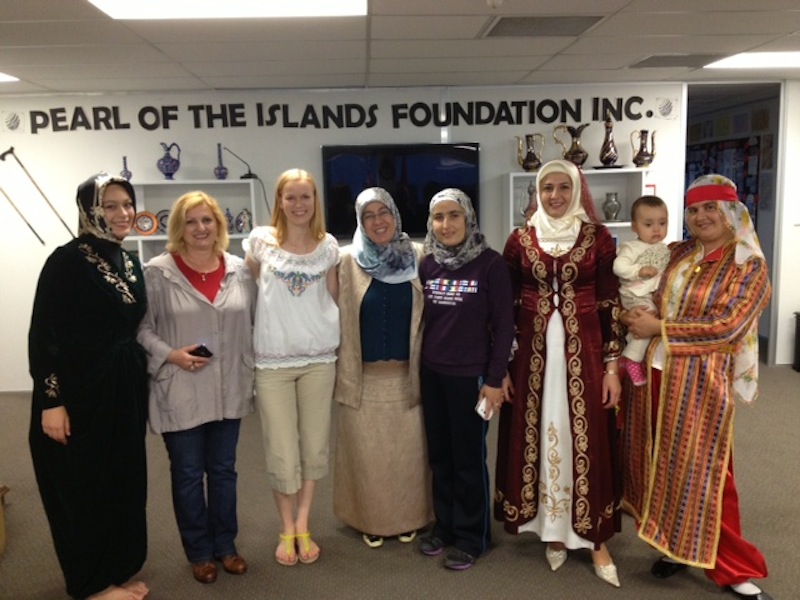 Women from different cultures came together to celebrate International Women's Day at the Pearl Center.
Women's Platform of PIF aims to contribute New Zealand's multiculturalism hence, a good reason to get together and share the values from different cultures.
How to make a simit (circular bread with sesame seeds) was taught, and the ladies took part in fun activities.
International Women's Day (IWD), originally called International Working Women's Day, is marked on March 8 every year.In different regions the focus of the celebrations ranges from general celebration of respect, appreciation and love towards women to a celebration for women's economic, political and social achievements.
Women own only 1% of the world's land:
• The two highest IQ's ever recorded (on a standard test) both belong to women • In almost every country worldwide, the life expectancy for women is higher than for men • The word "woman" is believed to have derived from the Middle English term wyfman, broken down simply as the wife (wyf) of man • For the first time in the history of the Olympics, the 2012 U.S Olympic team had more women than men. 269 women and 261 men • As of July 2012, Marissa Ann Mayer (age 37) is the youngest CEO of a Fortune 500 company.